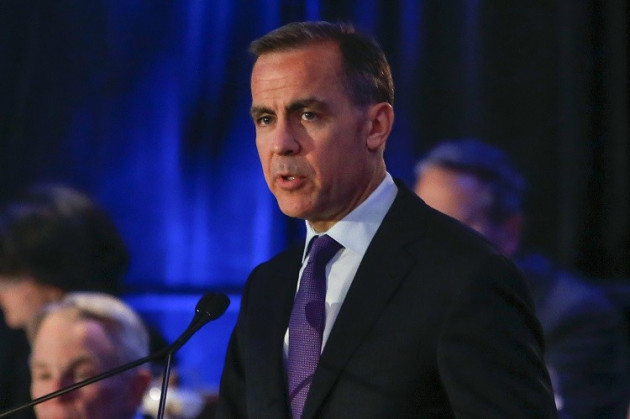 Bank of England Governor Mark Carney said he is "concerned" about potential developments in the UK housing market amid fears by some that the mortgage-easing Help to Buy scheme will fuel a bubble because supply is so limited.
Carney has already rowed back on the Funding for Lending Scheme (FLS). It now only focuses on business lending, but had been supporting the flow of mortgage credit to consumers too.
The average UK house price has risen sharply amid Help to Buy and FLS as demand gathers pace in the residential property market off the back of cheaper and higher loan-to-value mortgages. Halifax, the building society, said the average house price rose 7.7% across the year in November.
Carney said at a New York conference that activity in the housing market is more subdued than before the financial crisis.
He also said that mortgage underwriting had been "substantially transformed", given banks and taxpayers had been stung by the pre-crisis proliferation of sub-prime mortgage lending.
"But there is a history of things shifting in the UK and the housing market of moving from stall speed to warp speed and underwriting standards slipping. So we want to avoid that," Carney said.
Global recovery
In his speech, Carney also warned over the emerging global recovery from the financial collapse and subsequent economic slump.
"A recovery may be gaining pace but our economies are a long way from normal," Carney said.
"Leverage is still high and weak demand for advanced economy exports could persist for some time."
In the UK, GDP growth has accelerated across the first three quarters of 2013. There was 0.3% expansion in the first, 0.7% in the second and 0.8% in the third.
However, the recovery is largely being driven by unsustainable household spending - as consumers erode savings, leverage themselves with more debt or wear down assets amid a real terms decline in wages - and the housing market where there are bubble fears.
Figures from the Office for Budget Responsibility (OBR), the independent fiscal watchdog, forecast business investment and exports to remain subdued across 2014.