UK housing: London renters facing financial squeeze as rents run far ahead of pay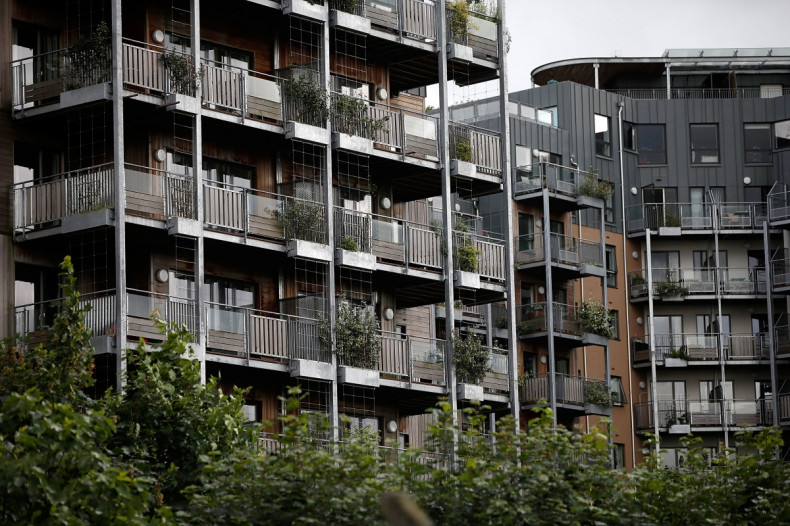 Private rents in London are rising much faster than wages, according to official figures. Data from the ONS shows that private rents grew by 3.9% on average in London over the year to December 2015, but London's average weekly earnings for full-time workers were flat between 2014 and 2015. A shortage of housing supply and intensifying demand are driving up the city's rents.
For England as a whole, private rents rose 2.5% over the same period, said the ONS, while pay excluding bonuses increased by 1.9%, squeezing renters' finances. The figures come from the ONS Index of Private Housing Rental Prices, which measures the change in price of renting residential property from private landlords. Government cuts to housing benefit have meant that recipients living in the private-rented sector are also feeling more pressure on their finances, particularly in London where market rents are highest.
Separate figures from estate agents Reeds Rains and Your Move show rents in England and Wales rising at their fastest pace in four years. Their buy-to-let index said the average rent hit £794 a month after increasing by 3.4% over the year – the highest rate since 2011 when it was 4%.
"Rents reacted strongly in 2015, powered by welcome warmth from household earnings and growing pressure from supply – the more troubling lack of housing in the UK," said Adrian Gill, director of estate agents Reeds Rains and Your Move. "The combined force is skywards for rents. Such growth in rents is a mixed bag. The fact that the majority of tenants can afford higher rents is certainly good news, and should be seen as a positive indicator as we enter 2016. Yet over the longer term, higher rents also raise a serious challenge for the future affordability of housing in this country. Everything else will need to keep up."
Flipboard magazine: London's rents crisis: A series by IBTimes UK

More than a quarter of Britons fear they could fall into rent or mortgage arrears in 2016, according to a survey from housing charity Shelter. The poll, conducted by YouGov, found that 29% were worried about being able to pay their rent or mortgage at some point in the year.
A housing shortage is a key driver of rising rents. House building is running at around half the level needed to meet demand. But there are signs that building is picking up. The National House Building Council (NHBC), an insurance and warranty firm that covers 80% of the market for new homes, released figures showing it recorded 139,975 housing completions in 2015 – an increase of 17% on the previous year. Registrations with NHBC for new homes to be built – a lead indicator of future completions – jumped by 7% in the year to 156,140, representing an eight-year high.
"Most commentators say that as a country we need to build around 250,000 homes a year, something like that," Mike Quinton, chief executive of NHBC, told IBTimes UK. "And even at the peak before the recession we were not there. Could I see us getting there as a country? Yes, but not in the near term."