Council house for life abolished? The proposed tenancy changes explained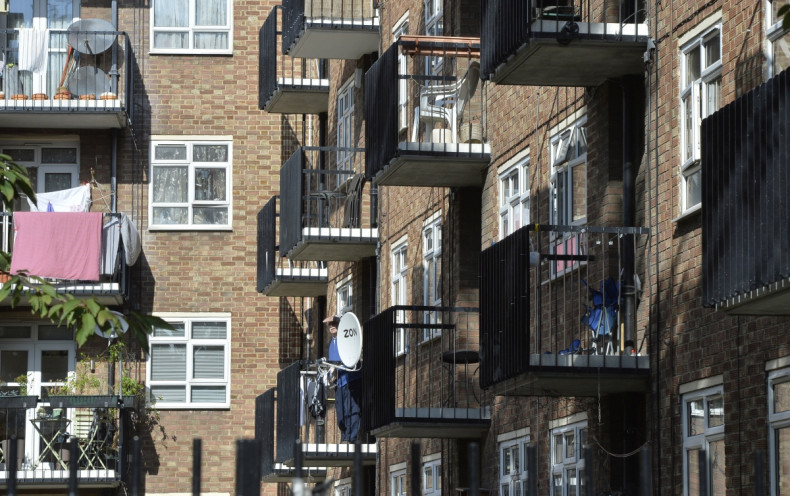 Housing minister Brandon Lewis has put controversial legislation in front of parliament that could have significant consequences for those in the 1.67 million homes let by local authorities across England. Here is what's going on.
It will end lifetime tenancies in council housing
At the moment, you can be given a "secure tenancy" by the council, which means if you stick to the rules, you can live in the property for the rest of your life. You can even sub-let spare rooms in your home. That secure tenancy is also heritable – meaning if you die, your immediate family can inherit it so they do not have to move.
But without fuss or fanfare, the housing minister tabled an amendment to the Housing and Planning Bill that, if passed, will "phase out lifetime tenancies" for council tenants. This will not apply retrospectively, meaning those with existing secure tenancies will not be affected. But they will no longer be able to pass secure tenancies on when they die.
Those without secure tenancies, or who need a council house in the future, will be offered tenancy contracts of between two and five years. At the end of the tenancy, it will be reviewed by council officials. If they conclude that you no longer need council housing, and could buy a property or rent in the private market, they will end your tenancy and support you to move on. They may also renew the tenancy, or move the person to different social housing that is deemed to be appropriate.
Critics say this will break up communities and cause insecurity
Those who need the security and stability of a permanent home most are the poorest in society. A lifetime tenancy allows them to put down roots in a community, with a support network of friends and family who can help with work, childcare and much more. It is a stable platform on which to build.
On top of the insecurity of a review by bureaucrats every so often, which may lead to upheaval and stress for families, communities could become more transient and less stable. John Healey, Labour's shadow minister for housing and planning, accused Conservative ministers of having "a vendetta against council tenants and council homes". He said: "People will be astonished that ministers are legislating to deny families a stable home. This will cause worry and upheaval for tenants, and break up communities."
But the government says it is about using council housing more efficiently
A spokesman for the Department for Communities and Local Government said it will "improve local authorities' abilities to provide social housing for those who need it most, as long as they need it".
He added: "It's only right that tenancies are reviewed after several years, to identify whether circumstances of tenants have changed. This is about ensuring we make the best use of social housing based on need and income. It only applies to new tenancies. We want to support households to make the transition into home ownership where they can."
Those who need social housing support are being punished for government mistakes
This ruthless efficiency for council housing stock is born from the fact that there is not enough housing to meet need. It has been a failure of successive governments to build a sufficient amount of homes in the UK. That is why rents have increased so sharply in recent years and the demand for social housing – subsidised rental accommodation – has soared.
Many cannot afford to live in the private rented sector because a supply shortage has forced up the price of rents. So this legislative crackdown on council tenants punishes those on low incomes for the failings of government. Recent cuts to housing benefit, and the introduction of the so-called "bedroom tax", do the same thing – penalise people for years of the government's housebuilding shortcomings.
The government is already targeting higher-earning council house tenants
These proposed changes are supposed to be forcing out of social housing those who no longer need it. But the government is already targeting people who can afford to live in the private rented sector or buy their own home. The late rail union leader Bob Crow pocketed a six-figure pay packet every year. That didn't, however, stop him staying in his council house, because he had a secure tenancy. So he was living in state-subsidised housing despite earning a huge pay packet. To some this epitomised what was wrong with the council housing system.
And in July, the government acted. Chancellor George Osborne announced that from 2017-18, households in England with incomes in excess of £30,000 a year would be charged the full market rent if they lived in a council house. In London, it is £40,000. The move was expected to affect 340,000 households and rake in £250m for the Treasury.
What happens next?
The Housing and Planning Bill is still going through parliament. It is at the report stage, which allows MPs to table amendments and debate them in parliament – exactly what Lewis has done. The bill has already had two readings in the Commons and been scrutinised by a select committee.
If it passes its third reading in the Commons, it will then go through the same process in the House of Lords. If the Lords make amendments, the bill returns to the Commons, which will consider them. If there are no further amendments by the Lords, it will pass through parliament and be given Royal Assent by the Queen, making it law. We are a few short steps away from the abolition of lifetime tenancies in council housing.