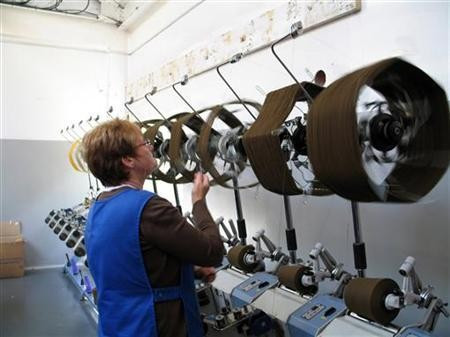 Output from UK production and manufacturing industries grew February on the month before, according to the Office for National Statistics, in another sign that the UK economy has avoided falling into a triple-dip recession.
Production output was up by 1 percent in February, while manufacturing rose by 0.8 percent.
"All sectors rose during this period - this last happened in July 2012," said the ONS in its Index of Production report for February.
"Despite the increase in production the index is still only, though, the same level as in September 2012."
Output from mining and quarrying rose 2.8 percent, while the energy supply sector rose 1.3 percent.
Manufacturing output was boosted mostly by the manufacture of machinery & equipment not elsewhere classified sub-sector, which rose by 3.3 percent.
It was also driven by the manufacture of transport equipment, up by 2.1 percent, and the manufacture of basic metals & metal products, which lifted 1.8 percent across the month.
Most economists think the country will grow by as little as 0.1 percent in the first three months of 2013, just escaping another slump.
Private industry data compiled by research firm Markit from surveys of purchasing managers shows a slowing decline in the manufacturing and construction sectors and strident growth in the powerhouse service sector, which accounts for around three quarters of GDP.
---
Follow @shanecroucher