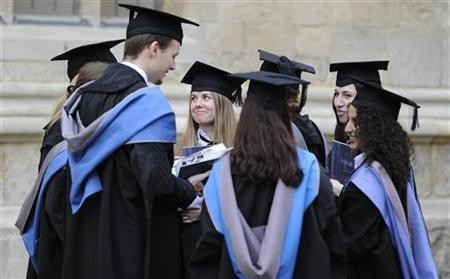 UK inflation shot up to 2.7 percent in October as students swallowed the cost of rising university tuition fees at the start of the academic year.
It was a 0.5 percent increase on September's inflation number, bolstered by a whopping 19.1 percent rise in education costs from the cap on tuition fees trebling to £9,000, reported the Office for National Statistics (ONS).
"This is more than twice the size of the next biggest monthly increase for education prices since CPI records began in 1996," said the ONS.
Food prices were up 0.5 percent in the month, clothing and footwear goods lifted by 1.2 percent, with furniture and household items prices dropping by 0.6 percent.
This anomalous spike will unlikely leave monetary policymakers concerned as they wrestle with the possibility of pouring more money into the economy.
Bank of England policymakers voted against extending their quantitative easing programme at their November meeting, though many economists believe that they are poised to inject a further £50bn a stimulus into the UK economy through asset purchases.
Inflation has fallen relatively quickly from its 5.2 percent peak in September 2011, leaving more room for monetary stimulus to help lift Britain's moribund economy, which was in recession from the end of last year until the beginning of the summer.