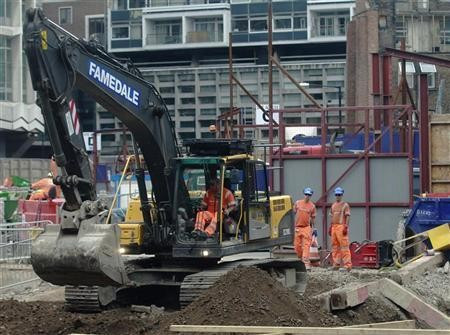 Significant infrastructure investment and the creation of a business bank to support the financing of smaller firms are essential to pulling the UK economy out of its spiralling recession, according to one of the country's leading industry lobby groups.
This action must be taken, said the British Chambers of Commerce (BCC), to negate macroeconomic headwinds slowing emerging market growth along with the continued crisis in the eurozone, the impact of the government's stinging austerity measures, volatile commodity prices, and low business investment.
In light of these drags on the UK economy, the BCC slashed its 2012 growth forecast to -0.4 percent - down from its initial estimate of 0.1 percent.
"We need an economic action programme so that Britain can excel, and make its way in the world," said John Longworth, director general of the BCC.
"We have the talent and the energy, but we need the political will to focus relentlessly on economic growth. It's not that nothing else matters, it's that without it, nothing else is possible."
Construction sector activity, which has collapsed in recent months and helped pull the UK back into its second recession in four years, must be stimulated, the BCC said.
The lobby group has called for the government to go further than its current infrastructure initiatives, which include a £9bn investment in Britain's rail network to upgrade lines and stations.
Chancellor George Osborne has stuck stubbornly to his austerity plan, which is resulting in billions of pounds wiped off public spending, because he maintains it is the only way of ensuring the UK's fiscal credibility in the eyes of investors and helps to keep borrowing costs down.
Gilt yields have fallen to record lows in recent months, though most analysts put this largely down to the Bank of England's £350bn quantitative easing programme, in which it hoovers up UK debt from the markets to improve liquidity.
While the BCC said continued cuts to public spending in areas such as welfare and the civil service are imperative, the government should use its fiscal credibility, underlined by the UK's AAA credit rating, for limited borrowing so it can invest in jobs and growth.
In an attack on Osborne and the prime minister, David Cameron, both of whom said there is no alternative to their "plan A" of austerity, Longworth said they had to "get some political backbone and show leadership".
"If they put Britain above politics, they will be rewarded in the long run," he said.