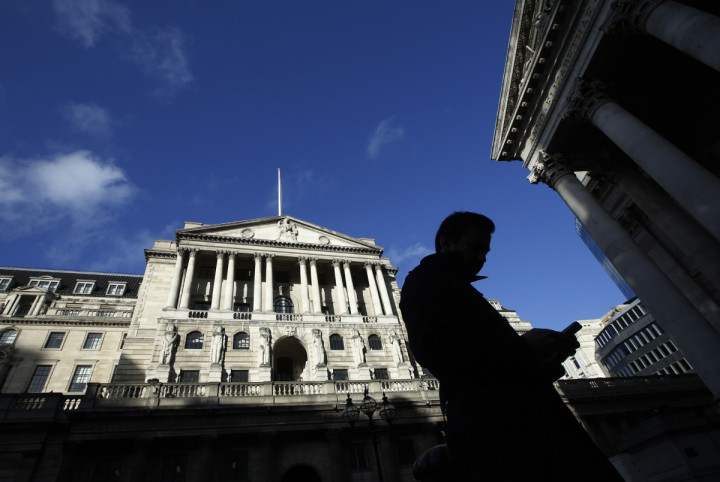 The Royal Bank of Scotland has raised concern about the level of household debt in the UK ahead of an impending hike in interest rates by the Bank of England.
The sharp increase in house prices in the UK, particularly in London and the south east, mean buyers are taking on bigger mortgages.
According to the Office for National Statistics (ONS), the average price of a UK home rose by 8% over the year to hit £252,000 in March 2014. In London this increase was must sharper at 17%, to an average of £459,000.
Mortgages are cheap because the Bank of England has held its base interest rate at 0.5%, an all-time-low, for more than five years in a bid to keep banks lending amid the post-financial crisis slump.
And the UK economy is recovering. Bank of England forecasts suggest GDP will grow by 3% in 2014, one of the fastest rates in the Western world.
As a result, Bank of England policymakers are eyeing an increase in interest rates at some point in 2015, before the toxic mix of a booming economy and abnormally low credit costs fuels a bubble.
Those who have already taken on cheap credit are exposed to an interest rates shock.
Ross Walker, UK economist at RBS, in a research note:
Rising house price inflation, normalising credit conditions, a dovish monetary policy stance/signalling and specific policies to spur the housing market all point to a re-leveraging by UK households.

Given the still-bloated levels of household debt, two-thirds of which is tied to variable rates, and the rather subdued prospects for income growth, financial stress is likely to increase as monetary policy is normalised.

We do not expect a system-wide crash as per the early-1990s, but a rising debt-servicing burden seems likely to exert a sustained squeeze on demand and wreak significant damage to pockets of acute exposure.
Walker continued:
The issue is not so much house prices per se, but the risks of an excessive build-up of household debt in response to rising house prices. Household debt levels already look precariously high and, given the large share of variable rate debt (around two-thirds of the existing stock, and with a high proportion of short-term fixed rate mortgages), changes in Bank Rate are likely to feed through quickly to mortgage rates.

Mortgage interest rates are already inching up and we expect further increases over the next year or so as the BoE delivers Bank Rate rises.