The UK could be following in the footsteps of Italy after supporters rallied around an e-petition calling for the legalisation of cannabis. Since 1925 the class B drug has been illegal in Britain and can carry a prison sentence of 14 years for supply and production and five for possession.
Campaigners are hoping this will change though, with the submission of the petition, which has more than 150,000 signatures, to parliament. All petitions with more than 100,000 signatures must be considered for parliamentary debate by the House of Commons Petitions Committee, and receive a response from the government.
The petition, entitled "Make the production, sale and use of cannabis legal", says: "Legalising cannabis could bring in £900m ($1.4bn) in taxes every year, save £400m pounds on policing cannabis and create over 10,000 new jobs. A substance that is safer than alcohol, and has many uses."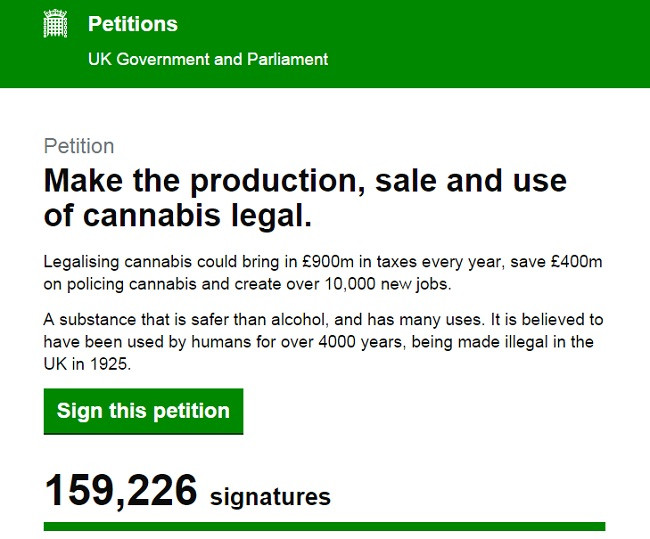 The petition gained momentum after the House of Commons agreed to set up a new e-petitions system in collaboration with the government. It is currently in second place in the system, behind a petition calling for a vote of no confidence in Health Secretary Jeremy Hunt.
A bill calling for the legalisation of cannabis in Italy has already been endorsed by more than 250 of the country's 945 lawmakers – including members of Prime Minister Matteo Renzi's Democratic Party and Silvio Berlusconi's Forza Italia. The proposed legislation would allow everyone over the age of 18 to grow up to five plants at home.