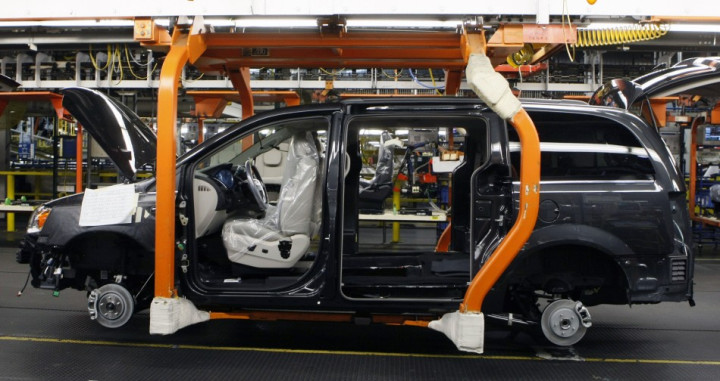 British manufacturing activity grew at its quickest pace in three months, although tepid demand from the eurozone sent export orders tumbling.
UK manufacturing orders rose from September's 17-month low to its highest since July, as a result of increased domestic demand.
"Although the pace of expansion remains below that seen at the start of the year ... it is positive to see the sector break its recent sequence of slower growth," said Rob Dobson, senior economist at Markit.
"However, this was partly offset by a further drop in new business from overseas, as exporters were hit by a near-stagnant euro zone economy and a relatively strong euro-sterling exchange rate."
Manufacturing growth across the Eurozone in October was slower than original estimates, according to a business survey.
Markit's final October manufacturing Purchasing Manager's Index for the Eurozone was 50.6, falling just short of the estimated 50.7 that was predicted earlier.
Factory output decreased in France and Italy, while Germany only recorded a minor expansion. As economic growth slowed in the second quarter, the European Central Bank has faced increased calls to introduce more measures to stimulate the bloc's economy.
"Manufacturing is unlikely to provide any meaningful boost to the currency union's anaemic GDP growth," Dobson said.
"Perhaps most worrying is the trend in new orders, a key bellweather of future output growth, which declined for the second month running. It is hard to see any significant near-term boost to performance while market demand remains insipid and beset by lacklustre domestic conditions, slowing export growth and ongoing economic uncertainties," the economist said.