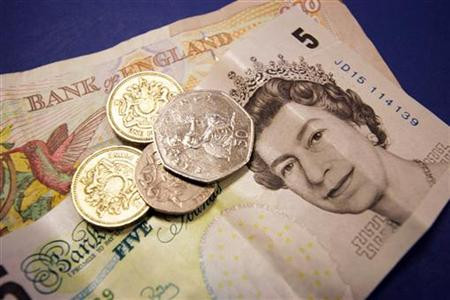 UK Manufacturing and industrial data for June released today shows that the sectors did indeed grow following predictive data out this week that shows healthy performance continues throughout June into July.
"The latest data on UK industry suggest that, for now at least, both activity and cost pressures in the sector remain pretty strong." said Jonathan Loynes, Chief Economist at Capital Economics.
'SURPRISE'
The data was surprising in that Industry Production's growth was however masked by a maintenence work going on in the North Sea earlier than last year, leading to a net drop in overall industry by 0.5 pct month on month however economists immediately dismissed this as 'white noise':
"On the face of it, the 0.5% month-on-month drop in industrial production in June looks very disappointing. However, this was dragged down by oil and gas output plunging by 6.0% in June due to maintenance work in the North Sea being carried out in June instead of August. In fact, industrial production still expanded 1.0% quarter-on-quarter in the second quarter, which was exactly in line with the estimate contained in the preliminary second-quarter national accounts." said Howard Archer of IHS Global, who added that June's figures are unlikely to revise down second quarter GDP first estimate of 1.1 pct.
"Although it needs to be borne in mind that industrial production only accounts for 17.2% of total GDP." he added.
Manufacturing data was up 4.1 pct year-on-year meanwhile:
"Manufacturers benefited through the first half of 2010 from healthier demand both at home and overseas, improved competitiveness in both domestic and foreign markets stemming from the weak pound, and leaner stock levels." said Howard Archer, IHS Global economist who added that the strong pound would inhibit further gains in manufacturing.
"While survey evidence for July is decent, it seems likely that manufacturers will see growth moderate over the coming months as inventory adjustment comes to an end, tighter fiscal policy increasingly bites, global growth slows and the Eurozone faces still significant problems." he added.
The Sterling however fell against the dollar on the news to around $1.5870 whilst the euro touched a session high of 83.10 pence.
Elsewhere, Producer prices fell slightly easing fears of inflationary times ahead whilst John Lewis reported sales up 5.3% year-on-year in the week to 31 July - continuing the trend of 'strong' consumer spend - albeit a little slower.
Insolvencies and liquidations meanwhile fell on data released by the Insolvency Centre for the second quarter.