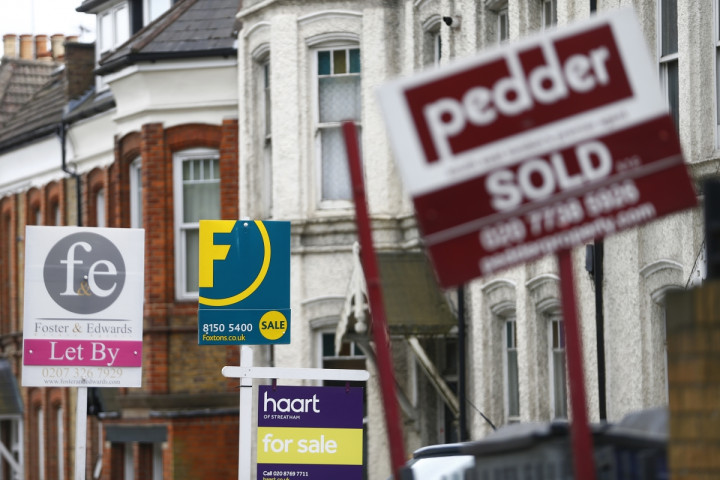 Mortgage lending for home purchases was a third higher over the year in April, despite the market regulator applying the brake.
The Council of Mortgage Lenders (CML), which represents the industry's institutions, said there were 53,200 loans approved for house purchases in April 2014, a 33% increase on the same month a year before. Over the month this was a 1% rise.
This is despite the Financial Conduct Authority (FCA) imposing tougher affordability tests on lenders, which force them to be more diligent in who they lend to by making sure borrowers can make repayments in a number of different scenarios, such as a hike in interest rates.
It was the result of the FCA's Mortgage Market Review (MMR) and is intended to curb riskier lending, particularly because house prices are on the rise. This means borrowers have to take on larger debt in order to purchase a property.
Figures from the Office for National Statistics (ONS) show the average price of a UK home hitting £252,000 in the year to March 2014, an 8% increase on the year before.
"First-time buyers and home movers continue to be key drivers in the growth of the market and, despite fears that MMR preparations may hinder this momentum, we have seen a continued year-on-year upward trend every month in 2014," said Paul Smee, director general of the CML.
"The UK picture continues to mask a disparate set of varied local conditions, but overall we expect lending levels to continue to build on the foundation of growth we have seen over the past 12 months."
In a separate survey, the Royal Institute of Chartered Surveys (Rics) said its house price balance hit +57 in May, up from +55 in April. This is the difference between those surveyors polled reporting higher or lower house prices. This is close to the 12-year high of +58 in March.
Mortgages have been cheaper and easier to access thanks to the Bank of England's record-low base rate of 0.5%, a recovering economy, and schemes such as Help to Buy.