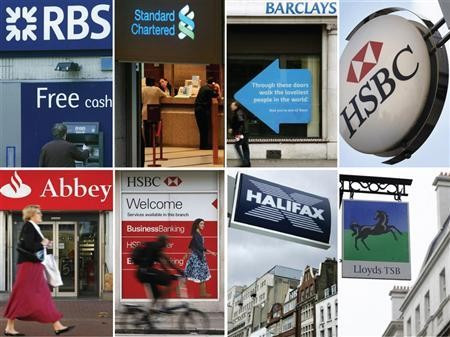 The Parliamentary Commission on Banking Standards,in its latest report, has asked the government to raise the leverage ratio of the UK banks to above 3 percent.
The commission which is chaired by Conservative MP Andrew Tyrie said it is "wholly unconvinced" that a 3 percent leverage ratio - the total equity held against bank assets- is sufficient. The members of the commission include former chancellor Lord Lawson, Justin Welby, the new Archbishop of Canterbury and Lord McFall, former Treasury select committee chairman.
"The Commission remains wholly unconvinced by the case made by the Government against a higher leverage ratio for UK banks," the commission wrote in its second report evaluating the government's banking reform bill.
The proposed leverage ratio in the bill which is set to be debated by parliament puts the UK banking sector in line with incoming international rules known as Basel III.
The commission set up in the wake of the Libor scandal noted that the calculation of how much capital they need to reserve against certain assets is highly subjective and open to abuse. It cannot ensure that the banks can bear future losses.
"The historic and prospective ineffectiveness of risk-weighting makes leverage ratios at the appropriate level all the more important as a backstop," the commission said.
In its initial report, the Commission proposed a 4.06 percent leverage ratio for UK retail banks, but the proposal was scrapped due to intense lobbying by the banking industry.
It also proposed a number of changes to the banking bill. It demanded the inclusion of legal powers for the breakup of banks that violate ring-fencing rules to separate banks' retail activities from riskier investment banking. The powers should be exercised only after a review and approval by the Treasury and should be backed by a regular independent review on the effectiveness of ring-fencing.
The Commission, which is due to submit its next report in May was asked to review the legislation and suggest amendments to Chancellor George Osborne. Even if the suggestions are not binding, they are generally respected by the government.
The riskier operations by the UK banks have been criticised for pushing the banking system to the brink of collapse amid the global financial turmoil. Further, the banks suffered a blow to their reputation due to the Libor rigging scandal and the mis-selling of payment protection insurance.