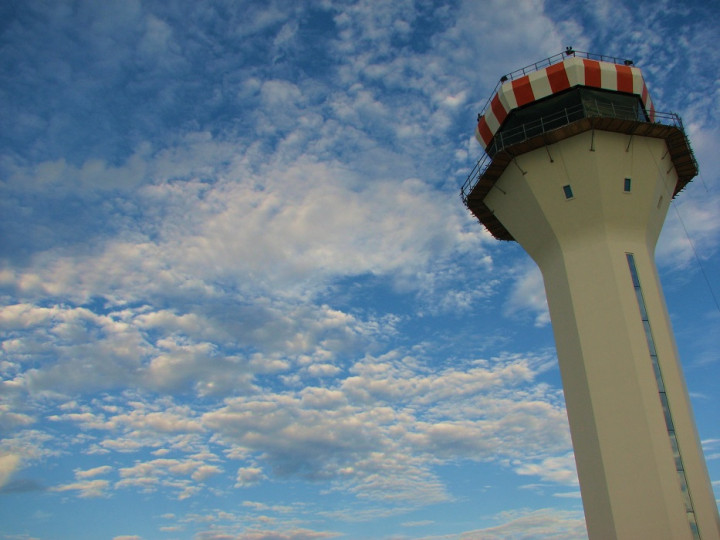 Passengers travelling from the UK to Italy are facing disruption caused by a strike by Italian air traffic controllers.
Air traffic control staff in Italy have called a four-hour strike on Saturday, from 1130 to 1530 BST, in a dispute about plans for a single European airspace.
Hundreds of flights between the UK and Italy have been cancelled, with budget airlines Ryanair and EasyJet, and British Airways, most heavily affected.
Ryanair cancelled 96 flights, while around 60 EasyJet flights said are affected. British Airways said it had rescheduled some flights. Airlines advised passengers to check the status of their flights by checking airlines' websites, and texts and emails for updates.
A spokesperson for Ryanair said: "We sincerely apologise to all passengers who have had their travel plans disrupted by these unjustified ATC strikes."
In a statement on its website, EasyJet apologised "for any inconvenience that the strike may cause despite this being beyond the airline's control".
It added: "We are doing everything possible to minimise the impact to our customers and we have proactively taken the decision to cancel some flights to allow customers to re-organise their travel plans."
Meanwhile, a spokeswoman for British Airways said: "We have retimed a number of flights and are using larger aircraft where possible to help more customers, from cancelled flights, fly to where they need to be.
"We are advising customers flying to and from Italy to keep checking the very latest information on our website."
Under European Union rules, airlines have to provide affected passengers with refreshments and potentially overnight hotel accommodation.