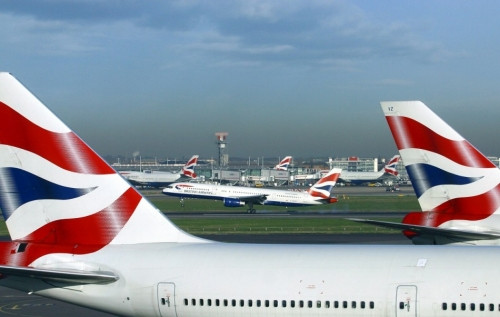 A number of flights have been cancelled but disruption is not expected to be as severe as first feared as French air traffic controllers began six days of strike action on Tuesday 24 June.
France's two biggest air controllers' unions, SNCTA and Unsa-ICNA, originally voted to strike in protest at budget cuts due to come into force between 2015 and 2019.
However, the SNCTA has since decided to drop strike action.
According to European air safety organisation Eurocontrol the strike would cause almost 14,000 hours of delays.
British Airways said the strike is likely to disrupt short-haul services which overfly France.
The airline added that French air controllers are expected to send updates each day on the status of their strike.
A BA spokesman warned that although 19 flights from Heathrow remain unaffected, they could also be hit by the strike with further delays due to re-routing a possibility.
Ryanair has cancelled several flights, advising that the strike might also affect other flights to, from and flying over France.
For all the flights departing Wednesday 25 June, Ryanair will issue an update on Tuesday morning at 10:00 ( GMT).
EasyJet said it has cancelled at least 25% of its flights, including a number of flights from Lyon, Marseille, Toulouse, Bordeaux, Paris Orly, and Paris Charles de Gaulle.
Customers whose flights are affected will be advised via SMS and email, easyJet said.
"Despite the fact that this disruption is beyond easyJet's control, we will do everything possible to minimise the inconvenience to our customers. We will proactively provide advice for our passengers through our website, text messages and flight-tracker tool," it added.
Train company Eurostar will be running several services from London to Paris from 9am until 8pm.
A similar strike last June caused the cancellation of hundreds of flights, with services through French airspace cut by 50%.