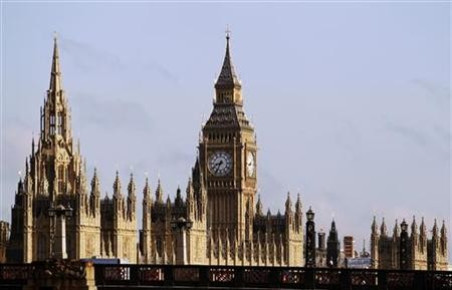 Private donations to Britain's political parties have tumbled by £1.9m across the year as the economy wallowed in a double-dip recession.
Labour continues to receive significant sums from the trade unions, while the Conservatives' friends in the City of London put their hands deep into their pockets for the party.
Party funding is used as a weapon to beat political opponents with. Labour is accused of being in the pocket of the unions, while Tories have similar criticism fired at them because of their financier backers.
In the third quarter of the year donations to all parties excluding public funds totalled £7m, down significantly from the first quarter's £8.9m, reported the Electoral Commission.
Of this, £3m went to Labour, £2.6m to the Conservatives, and £578,000 to the Liberal Democrats.
Unite the Union was the biggest donor of them all, handing Labour £791,281 in the three months to the end of September.
Next highest was the Union of Shop, Distributive and Allied Workers, which gifted Labour £605,869.
Third place went to Michael Farmer, a millionaire devout Christian hedge fund manager dubbed "Mr Copper" for his heavy involvement in China's supply of the metal, who wrote the Tories a cheque for £525,560.
Farmer is a serial Tory donor and has given the party millions over recent years.
Another Conservative-backer featuring in the top ten donor list is Stanley Fink, former chief executive of City trading giant Man Group, the current treasurer of the party and a peer, who handed them £151,900.
The Electoral Commission's figures also show that the Labour party has outstanding debts of £9.9m.