Health Secretary Jeremy Hunt has told ministers that the onus is on social media companies to curb the country's "sexting" crisis among children and teenagers.
He said that an online culture of intimidation and sexual imagery was hurting the mental health of teenagers and that social media platforms should block under-18s from sending explicit images.
Hunt added that there is technology to allow social media platforms to block explicit images from young users automatically, following a request from their parents.
"I think social media companies need to step up to the plate and show us how they can be the solution to the issue of mental ill health among teenagers, and not the cause of the problem," he told the Commons health committee on Tuesday (29 November).
"There is a lot of evidence that the technology industry, if they put their mind to it, can do really smart things. For example, I ask myself the simple question as to why . . . you can't prevent the texting of sexually explicit images by people under the age of 18, if that's a lock that parents choose to put on a mobile phone contract?"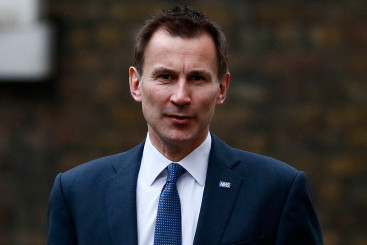 More than a third of sexting cases involve children aged 12 and 13 according to data from 50 of the UK's biggest secondary schools, the Times reports, while the NSPCC has reported a 15% rise in ChildLine counselling for sexting in a year.
Mark Skilton, from the University of Warwick, said, according to The Times: "Mr Hunt is right about the technology. Social media and websites generate huge numbers of images that can be used for training data for algorithms to identify inappropriate images.
"The artificial intelligence technology is already there to do this and is being used in crime detection. The problem is a lack of regulation on the role of social websites and apps when it comes to social responsibility."
The comments come as police said organised crime gangs are blackmailing young men after using social media to entice them into performing sex acts on screen. The new crime of webcam blackmail known as "sextortion" has seen more than 900 cases reported so far this year.