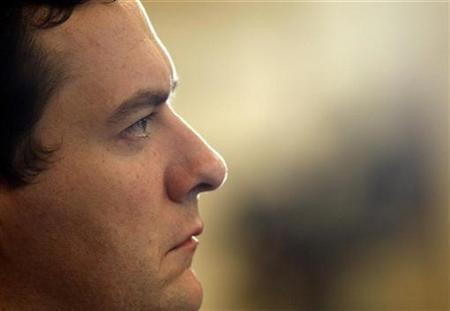 Public Finance data for the UK remains high this morning after public sector net borrowing was above expectation at £14.5 billion. The net debt is now up to 63.9 pct of Gross domestic product, its highest level in 17 years, whilst public sector cash requirement's are £20.9 billion in June.
The news has disappointed economists who were hoping for a reduction of around £3bn from May's figure of £16.02 bn and April's figure of £14.7 bn.
"Despite the disappointing June data, Chancellor George Osborne still looks able to meet his target PSNBR (Public Sector Net Borrowing Requirement) of £149 billion in 2010/11." said Howard Archer, Chief Economist at IHS Global. "However, much will depend on how well growth holds up over the second half of this year after likely improvement in the second quarter."
"Meanwhile, the disappointing June data is likely reinforce the government's determination not to ease up on its austerity efforts - especially as Standard & Poor's have maintained their negative outlook on the UK's AAA rating." he added.
"June's UK public finances figures put a bit of a dent in hopes that the fiscal position is now on a clearly improving trend." said Jonathan Loynes at Capital Economics.
"With the Budget forecasts still relying on a solid recovery in the economy over the next year or two, worries about the UK's fiscal outlook have certainly not evaporated altogether." he added.