UK Retailers Set for Christmas Cheer as Confident Consumers Spend More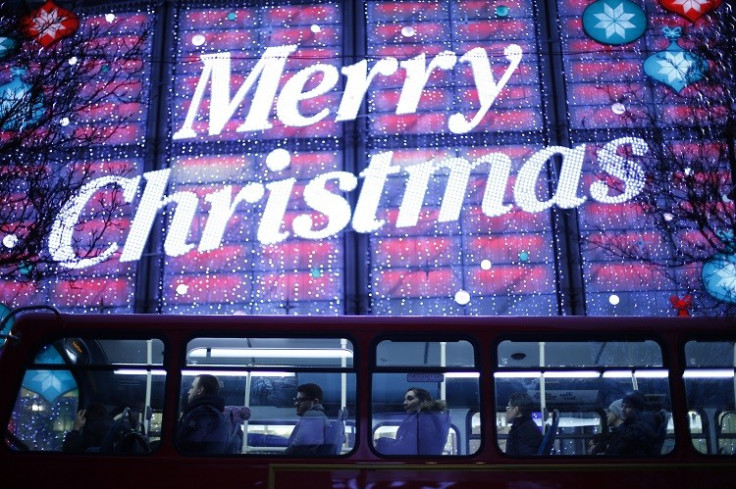 Retailers may finally feel the warm embrace of Britain's burgeoning economic recovery at Christmas with consumers set to spend more this winter than last.
According to research by accountancy giant Deloitte, total retail sales for the festive period will be 3.5% higher in 2013 than the year before, at £40.3bn ($65.3bn, €48.3bn). Online retail sales will rise by 19% to £5bn.
It will be welcome news for both the physical and digital high street, which have felt the pinch of squeezed consumer incomes - amid falling real terms wages and price inflation - more than most during the recent slump years.
"The forecast will provide some Christmas cheer for retailers. Shoppers are expected to loosen purse strings off the back of rising consumer confidence and improving economic conditions," said Ian Geddes, Deloitte's head of retail.
"Flexible delivery could be this year's battlefield. After last year's click-and-collect Christmas, consumers' expectations around flexible delivery over the coming festive period are higher than ever before.
"Store collection is now seen as a basic offering and those retailers without this capability will struggle to convert online sales and lose resulting footfall in-store."
Britain's economy appears to be entering a sustainable recover from the post-financial crisis slump. Growth in GDP has accelerated across the first three quarters of 2013, from 0.3% in the first to 0.8% in the third.
While the decline in incomes continues, with pay growth of 0.8% against price inflation of 2.2%, most predict wages to start climbing again in real terms in 2014.
© Copyright IBTimes 2023. All rights reserved.