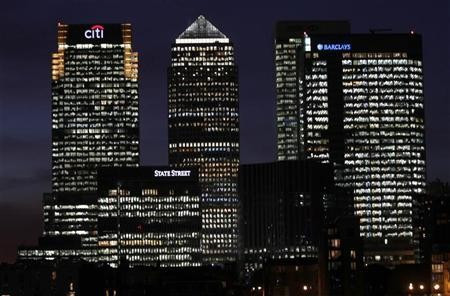 Service sector activity slumped below expectations in the three months to February, according to an industry survey, a fresh concern for Chancellor George Osborne over the brittle UK economy.
The Confederation of British Industry (CBI), Britain's biggest business lobbyist, found in its latest quarterly service sector survey that the business and professional firms fell well short of volumes growth expectations, suffering their biggest fall in profitability since November 2011.
Consumer service businesses, such as in the travel and leisure industries, also saw an unexpected sharp decline in activity.
Despite the weakness, optimism remains for the coming three months with anticipations of increasing sales, profits and employment levels anticipated as the UK narrowly avoids a triple-dip recession.
"Economic conditions remain fragile in the service sector," said Anna Leach, CBI's head of economic analysis.
Between January 25 and February 16 the CBI surveyed 147 firms in the powerhouse service sector, which accounts for around three quarters of the UK economy.
Flat growth among service sector businesses weighed heavily on GDP in the final quarter of 2012, as the economy contracted by -0.3 percent.
There were fears over the prospect of an unprecedented triple-dip recession, but mostly improving data in the first quarter of 2013 suggests a third slump with be narrowly avoided.
Fresh concerns over the state of the UK economy have been raised by the loss of the country's AAA credit rating, which was downgraded a notch by Moody's amid a bloating debt pile, missed forecasts, and a continued flatness in output.
However, many in the markets had expected a downgrade for some time and will be largely unconcerned by the rating cut.
---
Follow @shanecroucher