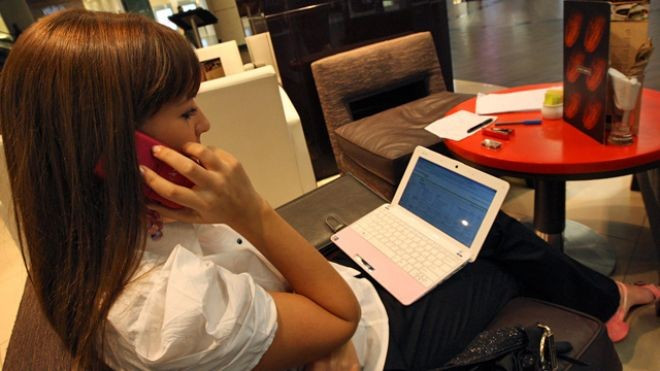 Fears of the UK slipping into another recession eased after the Office of National Statistics revealed that Britain's service sector, the driving force of its economy, grew by 0.3 percent in January on the month, following flat growth in the final quarter of 2012.
While the month-on-month growth is the service sector's best performance since August last year, on a year-on-year basis, output was also up 0.8 percent.
Most economists think the UK will just avoid a triple-dip recession, but unseasonably bad weather in March, which has seen the country covered in a white blanket of snow, threatens to tip the balance back towards an unprecedented third slump before a recovery.
A return to growth for the service sector in the first quarter is a significant boost for the economy as it represents around three quarters of GDP [Fig.1]
Transport, storage and communication firms within the service sector gave the biggest thrust top the headline month-on-month figure, with this sub-sector seeing 1.3 percent growth.
Government and other services grew by 0.3 percent in January, while business services and finance expanded 0.2 percent on the month.
The only sub-sector not to grow was distribution, hotels and restaurants, which saw flat output.
Both manufacturing and construction sector data has disappointed in the first quarter, fuelling concern that Britain is in the midst of a triple-dip recession.
Consensus opinion is that the UK economy grew by just 0.1 percent in the first three months of the year, a narrow escape from another recession after the 0.3 percent decline in the fourth quarter.
However, unforeseen snowfall during March may be costing UK firms hundreds of millions of pounds in lost output.
Insurer RSA calculates that a conservative estimate would be £473m a day lost because of the snow. It also said that if 44 percent of the workforce could not make it to work, as in the period of bad weather during December 2010, this figure could rise to as much as £629m.