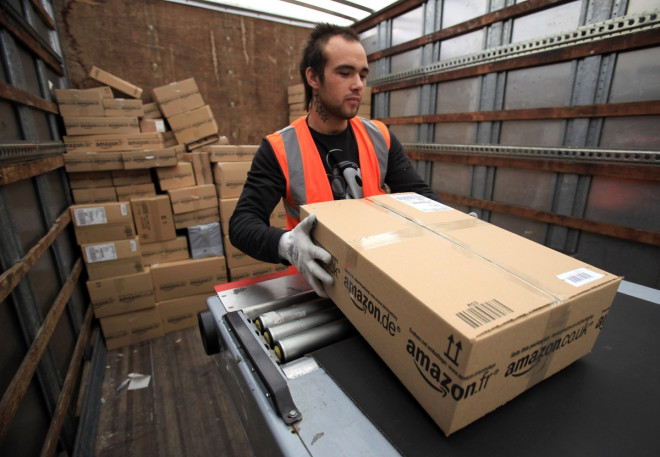 Britons spent £23.1bn shopping online during the first three months of 2014 alone as the internet retail sector continues its rapid rise amid the UK's economic recovery.
That amounts to a 17% increase over the year, said industry group IMRG and consultancy firm Capgemini in their e-retail sales index, the strongest annual growth rate for the first quarter in three years.
The number of people in the UK with smartphones and tablets is on the rise and many are now choosing to shop while on their sofas rather than head to the high street. As a result, sales via mobile devices shot up 53% over the year in March.
"This month's index is a good indicator of the current strength of the UK economy," said Chris Webster, head of retail consulting and technology at Capgemini.
"It is interesting to see that spending over the last three months was not limited to just one sector or the result of one particular influence.
"Rather, Britons are in good spirits, have regained confidence in the economy and using online as a means to spend across the board."
Consumers are increasingly confident about the UK economy as it embarks on a recovery. The International Monetary Fund (IMF) predicts UK GDP will grow by 2.9% in 2014, the fastest rate of any Western economy.
Though the squeeze on household incomes remains, with price inflation slightly outpacing average wage growth, it has eased. Wages are expected to be rising faster than prices again by 2015.
The e-retail sales index said average basket values for internet shoppers hit £86 in March. This is up from £77 the same month a year before.
Moreover, the average conversion rate – those who start shopping online and then go on to complete the transaction – hit a five year high of 4.2%.
"With online transaction values reaching the highest level recorded in six months, and the average conversion rate for March at pre-recession levels, these results not only demonstrate an overall increase in consumer confidence, but also that online shopping is becoming a larger part of our everyday lives," said Tina Spooner, chief information officer at online retailers' group IMRG.