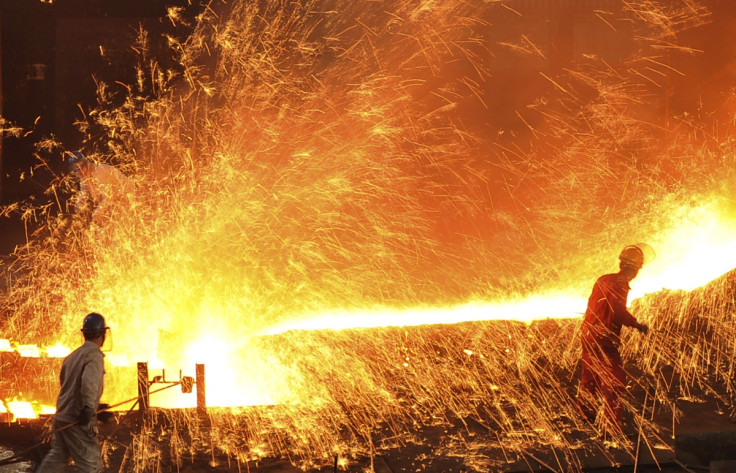 London-headquartered steel and engineering products company Caparo Industries, founded by Lord Paul, could be the next victim of the UK steel crisis as parts of its business could be under enormous pressure. The company, which was considering funding options over the weekend, could go into administration as early as today (19 October) with legal advisers and potential administrators on standby.
Caparo, however, still has a chance to be rescued, according to The Telegraph. It is likely that PwC would be given the lead mandate for its administration work that could cost Caparo up to £10m (€13.6m, $15.4m).
While it is unclear which parts of the company are under threat as many of its businesses seem to have lucrative contracts that could help it wade out of trouble, an administration filing would give it the space required to identify the healthiest parts as it restructures the business or seeks potential acquirers.
It was previously reported that Tata Steel could cut up to 1,000 jobs at its Scunthorpe steel plant as part of its restructuring plan in the wake of the UK steel crisis that has seen the industry face intense pressure in recent times due to cheap Chinese imports, higher energy costs compounded by environmental levies and the sterling's strength.
In early October, SSI UK, went into liquidation days after it announced closing one of Britain's biggest steelmakers in Redcar, resulting in 1,700 job losses. Following this, Business Secretary Sajid Javid organised a high-powered summit aimed at helping the UK steel industry, where he said that the government will work hard to prevent big job losses and a deeper crisis.
Caparo reported an annual operating loss of £700,000 for 2014 as compared to the previous year's profit of £3.1m. However, its UK operations posted much higher operating losses at £2.5m, compared to the £1.7m profit made the previous year.
The directors' report said: "The majority of the decline in underlying UK operating profits reflects the difficult trading conditions ... for the commodity-based businesses; these businesses typically perform better when steel prices are increasing. The second half of the year saw rapid falls in steel prices and adverse exchange movements."
Apart from steel, Caparo operates businesses in various verticals such as product development, materials testing services, hotels, media, furniture and interior design, financial services, energy and private equity investment.