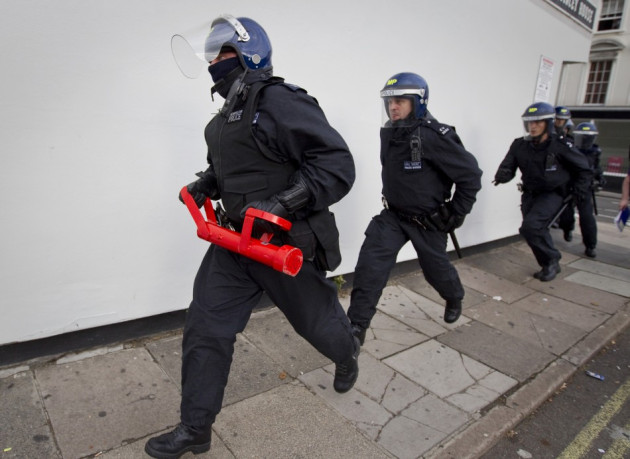 Terror arrests in Britain have jumped by 60 percent, according to Home Office figures.
Police held 228 people on suspicion of terrorist-related offences in the 12 months up to June 2012 - up from the 140 people held in the previous 12 months.
Some 23 percent of arrested individuals were held under the Terrorism Act, under which suspects can be held in custody for up to 14 days. A total of 16 suspects spent more than six days behind bars.
The majority of arrests were made under the Police and Criminal Evidence Act.
More than one in three suspects were eleased without charge.
In London, Metropolitan Police officers carried out more than 679 stop and searches on the street under the Terrorism Act.
An increased number of arrests indicated an increase in the level of danger facing Britain, a Home Office spokesman said.
"The relatively small numbers of terrorism arrests each year mean that proportionally large fluctuations in arrests can result from particular police operations.
"In the October-December 2011 quarter, however, the large number of arrests related to the policing of a demonstration, where a number of arrests were made under the Police and Criminal Evidence Act 1984 for suspected terrorism-related offences."
The spike in terror arrests were revealed as it emerged that a Northampton teenager had been detained on suspicion of plotting a school massacre.
Plans targeting victims were allegedly drawn up by the 16-year-old boy. Police said he wrote down who he intended to "kill or save" on a "Must Die" list.
Police swooped on his home in Bugbrooke after they were tipped off by the FBI about his web activity. Material used to make gunpowder was uncovered by officers.
Copies of up to 20 terrorist manual e-books were reportedly found on his computer by police. Among them was Recipes for Disaster: An Anarchist Cookbook and The Terrorist Handbook.
Magistrates at Westminster ordered the detention of the teenager in a mental health unit until his next court appearance in January. He has been charged with possessing explosives, indecent images and terrorism offences.