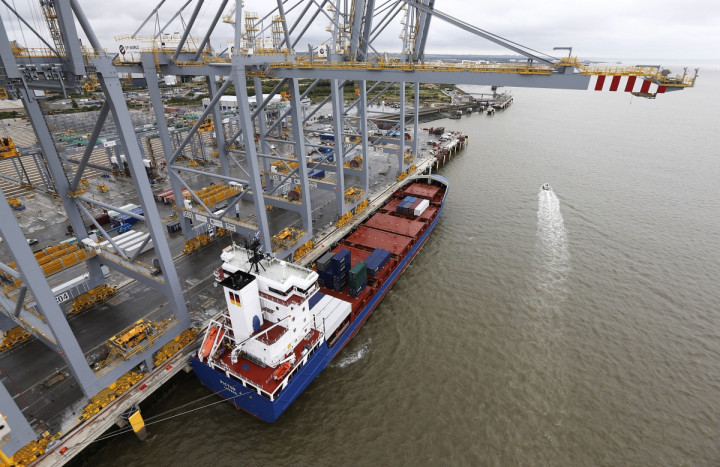 The UK's trade deficit more than doubled in April to £2.5bn up from £1.1bn in March.
A £9.6bn deficit in goods was partly offset by a £7.1bn surplus in services.
However the Office for National Statistics (ONS) said that HMRC underestimated oil exports by £700m, but that the omission was realised too late to incorporate into the monthly data.
Excluding oil, exports fell by 1.5% with imports rising 0.8%.
The disappointing statistics show that exports to the US, France and Belgium all fell by more than £100m, with exports to China down by £91m.
Weak monthly performance in the chemical and manufacturing export sectors have had a drag on total exports.
In the three months to April, exports of goods fell by £2.3bn, year on year. Decreases in the transport machinery and equipment sectors are blamed for the drop.
It marks a further blow to the exports strategy of Chancellor George Osborne. In his 'march of the makers' speech of 2011, Osborne claimed that strong, manufacturing-led exports would "carry Britain aloft".
In 2012, he announced his intentions to double UK exports to £1tn by 2020. The UK is set to miss the target by some distance.
A report published by think tank Reform stated that exports need to grow by 9% a year from 2014 if the target is to be met. Office of Budgetary Responsibility (OBR) figures, however, show that growth of just 2.6% is forecast for this year.