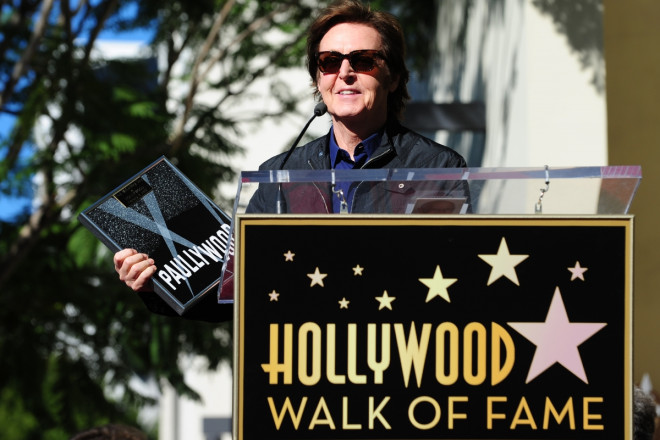 How many times have you been alerted to an artist after hearing a track featured on an advert or a film trailer?
The industry which spawned Flat Eric – the yellow puppet which catapulted to fame on the back of a Mr Oizo-soundtracked Levi's advertisement – is now worth £19m (€23m, $32m) to the UK economy, a figure which rose by 3.2% last year.
This week, figures from the UK's music industry are in Los Angeles this week in a bid to capitalise on growing demand in the US. This includes trying to synchronise – "sync" for short, the practice of granting copyright for music's use on screen – UK sounds on their visual media.
And despite the sluggish performance of the wider UK exports sector, the message from all involved is clear: British music is booming.
A recent study by UK Music, a lobby group, showed that the industry added £3.5bn to the UK economy last year, with £1.4bn of this coming from exports (see infographic below).
British Recorded Music Industry (BPI) figures show that one in 10 albums sold in the US last year were by British artists, with the figure rising to one in eight, worldwide. A quarter of all recorded music consumed in Europe is British and in six of the past seven years, the bestselling album in the world has been British.
Hollywood-bound
It's unsurprising, then, that the delegation headed by UK Trade and Investment (UKTI), BPI and the Music Publishers Association (MPA) is travelling to the tenth Los Angeles Sync Licensing Mission with their heads held high.
"With so many talented British musicians across such a broad range of genres, it is no surprise that producers and directors continue to turn to UK talent to source music to bring their creative vision to life," the BPI's head of PR Lynne McDowell told IBTimes UK before boarding a plane to California.
The event allows labels, publishers and artists to pitch their wares to the Hollywood bigwigs who source music for everyone from Spielberg to Tarantino and for series including Star Trek and the Hills.
"It is a growing and demand but it's always been there. We're a big exporter of music, compared with other places around the world," Sue Hantsch, head of member services and events at the MPA tells IBTimes UK.
But as with any trade mission, the fruits of the trip are likely to be enjoyed over the long-term, rather than immediately. The LA event is an opportunity for artists and their representatives to build their networks of contacts and hopefully find collaborators for future projects.
"It's not a quick business, it can take months or years before you get a thing. It's about the contacts. I know quite a few artists who got business after the first six months and quite a few within a year," Hantsch says.
Success Stories
Among those involved with the event include Ministry of Sound's record label, home to London Grammar and DJ Fresh, Cooking Vinyl, a label whose roster spans from Billy Bragg to Underworld and Kully Bhamra, aka Kully B, an independent producer who is considered to be one of the real success stories of the LA delegation.
"I got involved accidentally," Kully tells IBTimes UK. "I was here in LA and had just been to the Billboard Film and TV conference. I was at my hotel in Hollywood and bumped into the LA sync mission delegates.
"They asked me what I was doing there – as per my English accent – I explained that i was a composer/producer/productions company and one half of the writing duo Kully B & Gussy G.
"I explained that I was in LA to meet users of our music for TV and film and also look for more business opportunities so i learnt about what they did and the following year went on my foist sync mission."
Through his involvement with the delegation, Kully has had his music featured on CSI:NY, 90210, Battleship and Oblivion. "The sync mission has definitely helped keep the momentum going," he says.
There are space for 50 delegates on the trip, which takes place annually, with applicants encouraged to get their pitches in early, since accreditation is usually awarded "on a first-come-first-served basis".
Hantsch says they never have trouble finding attendees on the other side of the Atlantic.
The haircuts might have come on a bit since the British Invasion of the mid-1960s, but it would appear that America's appetite for British sounds remains just as strong.