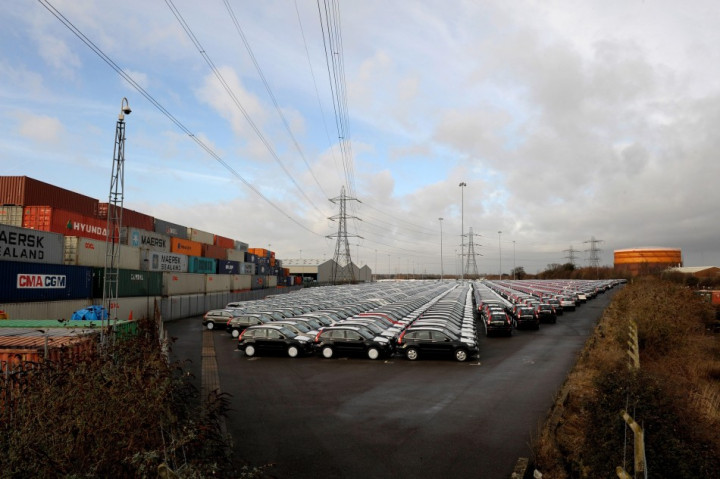 Britain's trade deficit narrowed in June as exports of goods hit £78.4bn during the second quarter - the highest on record.
Improving trade data came off the back of rising exports to the improving US economy.
The Office for National Statistics (ONS) reported a seasonally adjusted trade deficit of £1.5bn ($2.33bn, €1.74bn) in June, down from May's £2.6bn.
An extra £362m of exports to the US was the biggest contributor to a £1.3bn rise in outward trade to countries outside the EU. UK-EU trade remained largely unchanged during the month.
There was a deficit of £8.1bn on goods, partly offset by an estimated surplus of £6.5bn on services, said the ONS. The deficit on trade in goods fell to £24.9bn in Q2 2013, from £26.5bn in Q1.
"Rising export growth and stronger manufacturing output spell good news for the UK economy," said Katie Evans, economist at the Centre for Economics and Business Research.
"While we expect growth of at least 1% this year, with more government cuts on the horizon and households still facing slow wage growth, there is a limit to the support domestic demand can provide to the economy.
"A sustained improvement in exports would put UK growth on a surer footing moving forwards; however, there is still a way to go to achieve a trade-led recovery."
Chancellor George Osborne eyes growth in UK exports as a route to economic recovery, and has set a target value of £1tn by the end of the decade.
A slimmer trade deficit in June adds weight to the claims that the UK economy has already embarked on the path to recovery, as GDP expansion accelerated to 0.6% in the second quarter.
US economic data has also ticked up in recent months. Rising demand in the housing market has pushed up property prices, while the number of jobless claims has fallen.
Better numbers led US Federal Reserve Chairman Ben Bernanke to say he may taper the central bank's $85bn-a-month stimulus programme, potentially by the end of the year. He later retracted slightly, saying there was no particular deadline.
Around half of all the UK's trade is with the EU, but the government has highlighted 19 priority markets that fall outside the 28-member state union.
These markets are developing economies and are fast-growth markets, such as China, where the UK has seen exports grow to a £1bn monthly average.
Despite the government's push to increase exports, its finance schemes designed to help trade have been held up by EU state aid law.
The £5bn Export Refinancing Facility and the £1.5bn Direct Lending Scheme should have already launched. Discussions between the Treasury, UK Trade & Investment and the British Bankers' Association are still taking place, as they try to navigate EU law and make sure the schemes are compliant.