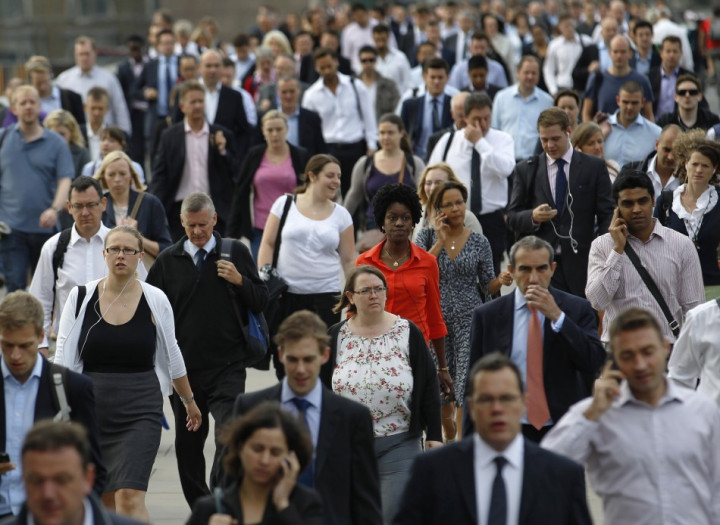 British employers plan to hire staff at the fastest rate since 2008 as businesses become more confident in a UK economic recovery.
According to the the Chartered Institute of Personnel and Development (CIPD)'s quarterly survey, the net employment balance has increased to +14, from +9 in the previous quarter, following a surge in hiring in the private sector. However, staff continued to be axed in the public sector.
The survey follows recent data that the showed that the private sector firms, across the retail and construction, planned to employ staff at the fastest pace since October 2007.
Markets are closely watching Britain's labour market after the Bank of England's governor Mark Carney revealed that interest rates will not rise from record lows unless employment rates increase.
"These results suggest we should see further jobs growth over the summer and autumn," said Mark Beatson, chief economist at the CIPD.
Britain's unemployment rate reached 7.8%, in the three months to May, a fall of 0.3% on the year.
However, long-term unemployment in the UK rose to its highest number since 1996.
Meanwhile, the BoE said that the unemployment rate will not fall to 7% or under until the end of 2016 at the earliest.
Poor Wage Hike
In August, Britain's opposition Labour party slammed David Cameron for being the 'worst Prime Minister for living standards on record' after unveiling a report that says working people are set to lose thousands of pounds in less than two years' time. According to a study by Labour, average earnings are £1,350 a year lower than they were at the time of the last General Election.
Meanwhile, CIPD's forecast added that the poor wage growth is likely to continue as the average salary hike is estimated to increase only 1.7% over the next six months.
According to a Trade Union Congress, since the financial crisis, most Britons with a job are employed on a part-time basis while the a majority of the remainder settle for a temporary placement.
Meanwhile, around one million people in the UK have the controversial zero-hours contract, which means employers are not obligated to give staff a set amount of working hours, or sick / holiday pay.
"While poor pay and no career prospects may be better than the dole, these kinds of jobs will not raise living standards or create a meaningful recovery for most people," TUC General Secretary France's O'Grady told Reuters.