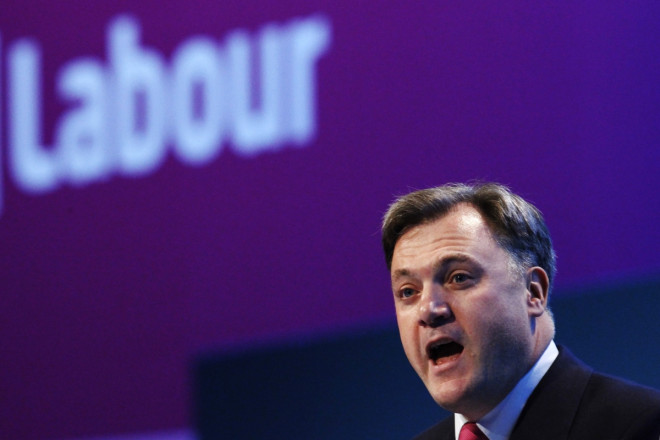 Britain's shadow chancellor Ed Balls has hit back at figures that show wages are improving in the UK after claiming that bumper executive pay skews the data.
Balls added that while data shows that the UK economy is recovering and wages are set to rise above inflation, "millions of people are not feeling any recovery in their own lives and standard of living".
"Headline figures often struggle to give us the full picture. Average earnings figures, which can be driven by large pay rises at the top, often mask what is happening in the middle and at the bottom," said Balls, in an article he wrote for the Guardian newspaper.
"We know that bankers' pay in London, where most of the top earners are based, grew nearly five times faster than the pay of the average worker last year."
On 14 April, Ernst & Young revealed that the average UK wage will increase by 1.7% this year and surpass inflation.
According to benchmark EY Item Club analysis, the increase in earnings will be the first time in six years that the average wage has risen above the consumer price index (CPI), which stands at 1.6% for 2014.
Economists say that the average wage will continue to increase more than inflation and allow families to battle the rising cost of living up until 2017 as CPI is set to stay below 2% until 2016.
When it finally does rise above the 2% mark to 2.2% in 2017, the EY Item Club predicts that average earning will be set to rise by 3.5% in the same year.
However, Balls says that the report doesn't tell the whole story.
"Meanwhile, different measures of inflation tell us different things. The CPI measure, for example, doesn't include high and rising housing costs that are a huge pressure on so many families and young people at the moment," said Balls.
"Second, there is a huge amount of lost ground to catch up. After four years when they have lagged behind, hopefully wages will soon begin to finally rise faster than prices. But it will require a huge turnaround to make people better off compared with 2010."
Meanwhile, the International Monetary Fund said Britain will be the fastest growing Western economy during 2014.
The IMF upgraded its forecast for UK growth to 2.9% in 2014, up from its previous estimate of 2.4% in the biggest upward revision of any major economy.
And the IMF said that it may be underestimating the UK's economic performance, meaning growth in 2014 could be even higher.
However, Balls claims that Britons are still not feeling the benefits.
"Over the coming weeks we can expect ministers to start telling us that the cost of living crisis is over. Will people buy it? I don't think so. Because for most families in Britain today such a declaration, on the back of a handful of economic statistics, will only confirm just how out of touch this government is," said Balls.