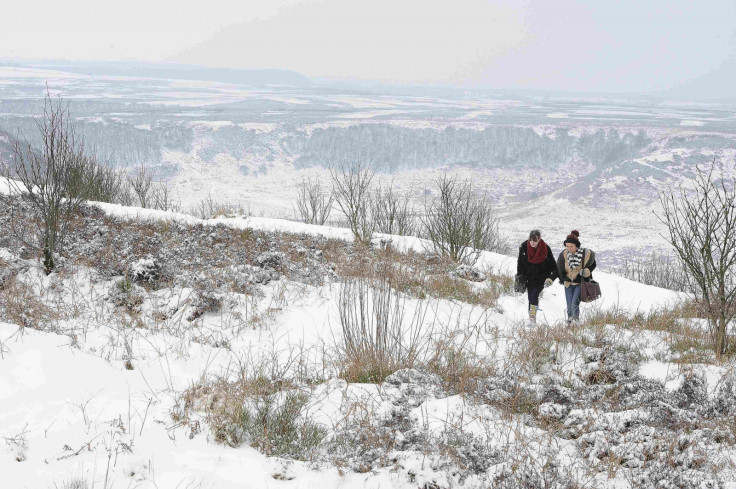 Around 3,000 extra deaths are expected this week, based on a similar deaths hike to the mid-January cold spell's extra 3,721 deaths.
According to the Office for National Statistics figures, death rates are up 33% with the UK set for more than 40,000 deaths due to cold weather this winter, the largest amount for 15 years.
The cause of the arctic temperatures are the 4,000-mile 'Beast from the East' that is heading towards Britain from Russia and Siberia.
It is on course to make its presence felt on Wednesday night, with raw and icy winds making it feel bitterly cold for the next five days. Weather forecasters say temperatures could be as low as -11C – chillier than Greenland, where 80% of the island is covered by an ice cap 4km thick in places.
"Monday and Tuesday nights are forecast -11C in Scotland and -5C in England," Laura Young, a Met Office forecaster told BBC News.
"By Wednesday, the South-East could certainly see 1-2cm of snow on higher ground including the Chilterns and North Downs. London has the potential for a dusting.
"An easterly flow with air coming from Siberia and Russia will be going right across the southern half of the UK ahead of the weekend.
"It will feel very cold, with days at 3-4C days but feeling colder in the wind.
"The North will have a less cold north-westerly flow, which is expected to replace the South's easterlies into next week - although the pattern is expected to flip back to easterlies at times in the month ahead."
Forecaster Brian Gaze of The Weather Outlook said: "Bitterly cold easterly air is due from the continent, with large area of high pressure drawing in some very cold air from Russia, blocking milder westerly Atlantic systems and making the UK cold."
A government cold weather health alert was issued for the next few days. The warning tells hospitals they will be busier than normal and instructs staff to make daily visits or phone calls to the vulnerable.
Malcolm Booth, chief executive of the National Federation of Occupational Pensioners, warned that many will struggle to heat their homes this winter.
"With another extreme cold snap and no reduction in heating costs the elderly and most vulnerable will be forced into that horrible decision of whether to eat or heat," he told the Express.
"Many will be unable to heat their homes and so there is a risk the death toll could reach the unacceptable levels of two years ago."