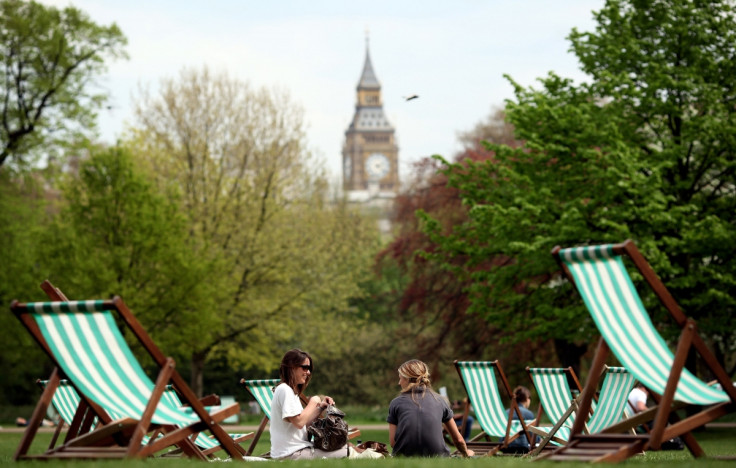 The UK will be hotter than Portugal this weekend as Britain shakes off the prolonged winter and finally gets a real taste of springtime. According to the Met Office, temperatures could rise as high as 17C or 18C.
A Met Office Spokesman said: "There'll be a lot of sunshine to be had and it's going to be pretty warm by day. However, largely clear skies overnight does mean it's likely to turn pretty chilly at times too.
"The reason for the largely settle conditions is an area of high pressure that's going to dominate the weather across the UK.
"It's not going to go anywhere particularly fast and it does mean things are set to stay pretty fine as we head through the weekend."
Londoners should enjoy a dry weekend with highs of 14C on Saturday – the same temperature as Lisbon. Western parts of the UK will be basking in temperatures a few degrees warmer.
The Met Office Spokesman said: "There will be a chilly start to Saturday but otherwise it's looking like a pretty beautiful day for much of the UK. Any mist and fog will quickly clear away so we will have plenty of sunshine, almost wall-to-wall blue skies for a good chunk of it.
"However, in the far north I think it's going to be again largely cloudy. It should be largely dry though with just the odd spot of rain possible.
"The winds will be brisk in the south so that will take the edge off the temperatures a little bit but we could see highs of 17C or 18C over western parts of Wales. It should feel pretty good in that sunshine.
"While Sunday is looking like a genuinely fine day for much of the UK it will still be cloudy towards the north and I think generally there'll be more patches of cloud around compared to Saturday.
"There should still be some decent spring sunshine to be had and temperatures, a few degrees down on Saturday, but still feeling pretty good in that sunshine."