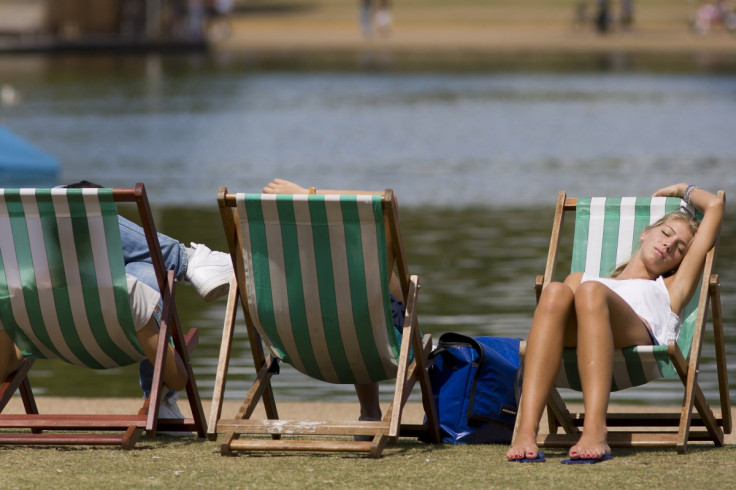 Britain is set for the hottest day of the year this weekend as temperatures soar towards the 23C mark, according to the Met Office.
Sustained high pressure above the UK will see a consistent period of warm weather from Wednesday (5 April) through the weekend and into next week.
A Met Office spokesman explained that the next few days would also be pleasant but significant cloud formations would prevent the temperatures from soaring past the high teens.
Then on Saturday and Sunday the skies will clear and Britain will bask in glorious sunshine.
The weather agency are confident that temperatures in the south-east will surpass the 22.1C enjoyed in Gravesend at the end of March — the current 2017 record.
It was only the third time in recorded history that a temperature in excess of 22C had been felt in the UK in the year's third month.
Meanwhile, Weather Online are predicting that the UK will be hotter than Athens and as hot as Rome and Marseilles on Sunday.
Unfortunately, people living in the north-west will not enjoy the same glorious conditions. They may even wake up to a frost on Sunday morning.
The man from the Met Office said: "High pressure will remain firmly in charge of our weather over the next few days. Many places will be dry it will often be cloudy though. I can't promise a great deal of sunshine until we get to the weekend.
"The high pressure at the moment is sat to the west of the UK and because the winds tend to circle around areas of high pressure clockwise in the northern hemisphere what we'll see is a lot of clouds in the Atlantic and toppling over the UK.
"But there are lots of holes in the cloud, so it won't be entirely grey skies – there'll be plenty of bright spells about."