Ukip Councillor Blames UK Floods on Gay Marriage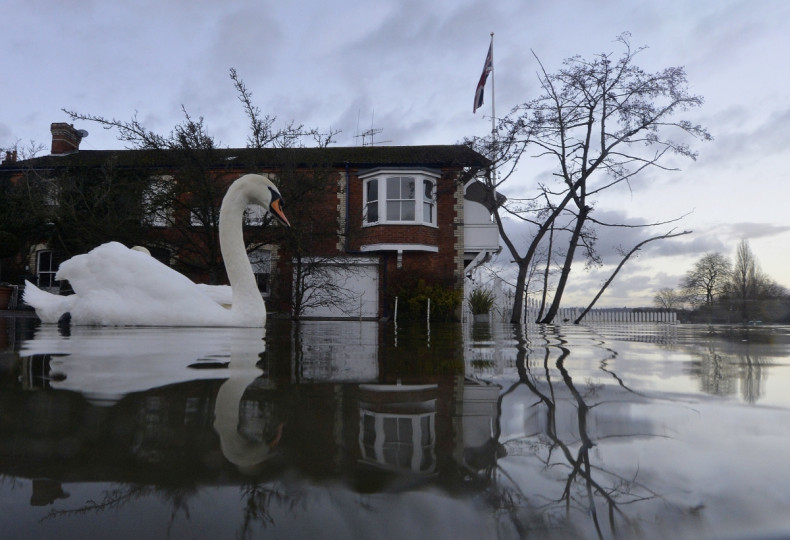 Henley-on-Thames's Ukip councillor David Silvester has provoked outrage by claiming that the recent flooding that devastated parts of the UK was God's way of showing his displeasure that David Cameron had legalised gay marriage.
Silvester, who defected from the Conservatives in 2012, wrote to Cameron in 2012 asking him not to press ahead with his same-sex marriage Bill as to do so would invoke God's wrath:
"The scriptures make it abundantly clear that a Christian nation that abandons its faith and acts contrary to the Gospel (and in naked breach of a coronation oath) will be beset by natural disasters such as storms, disease, pestilence and war," said Silvester in a letter to local paper the Henley Standard.
"He went ahead despite a 600,000-signature petition by concerned Christians and more than half of his own parliamentary party saying that he should not do so. Now, even as Cameron sheds crocodile tears on behalf of destitute flooded homeowners, playing at advocate against the very local councils he has made cash-strapped, it is his fault that large swathes of the nation have been afflicted by storms and floods."
Asked to comment on Silvester's comments a Ukip spokesman said: "If the media are expecting Ukip to either condemn or condone someone's personal religious views they will get absolutely no response. Whether Jain or Sikh or Buddhist or Sufi or Zoroastrian or Jewish or Muslim or Baptist or Hindu or Catholic or Ba'Hai or Animist or any other mainstream, or minor religion or movement, we are taught as a tolerant society to accept a diversity of ideologies."
Silvester is not the first politician to claim God "punishes" mankind for his sins.
Speaking about the 9/11 attacks on America Evangelist preacher Jerry Falwell said: "I really believe that the pagans, and the abortionists, and the feminists, and the gays and the lesbians who are actively trying to make that an alternative lifestyle, the ACLU, People for the American Way - all of them who have tried to secularise America - I point the finger in their face and say 'you helped this happen.'"
Meanwhile, in Indonesia following the devastating tsunami that killed 230,000 people in 2004, some Muslims blamed the disaster on those who died for not being devout enough - a theory apparently shared by Ukip's councillor for Henley.
"Since the passage of the Marriage (Same Sex Couples) Act," Silvester noted, "the nation has been beset by serious storms and floods. One recent one caused the worst flooding for 60 years. The Christmas floods were the worst for 127 years. Is this just global warming or is there something more serious at work?"