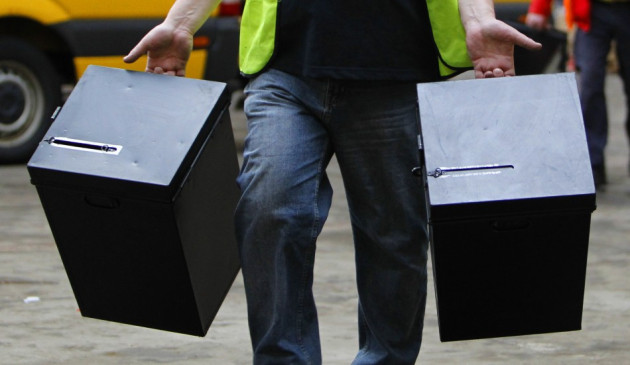 Ukip is counting up how many candidates it will field in upcoming elections which look set to give Prime Minster David Cameron a major midterm headache.
Nigel Farage's anti-European Union party stands poised to post big gains at the ballot box on 4 May following strong showings at parliamentary by-elections.
Polling data shows voters moving in large numbers to the UK Independence Party and leaving the Liberal Democrats trailing in fourth place. Some surveys have given Ukip a lead over the Conservatives.
There are 76 candidates standing for Ukip in Cornwall, 55 in Derbyshire, 54 in Wiltshire, 38 in Gloucestershire, and 29 in Shropshire.
The figures are all up on the previous round of county elections which took place in 2009. Then, the party fielded three candidates in Cumbria. This time, the number in that county alone could be up to 53.
Speaking to IBTimes UK, deputy leader Paul Nuttal revealed the rate of progress made by the party was forcing insiders to redraw battle plans in order to capitalise on the momentum.
According to sources, the Conservatives fear suffering heavy losses in counties outside London and other large cities.
But the results are also likely to be influenced by the long-established phenomenon that government parties always do badly in midterm polls, when people use their vote to send a message of protest to the government between general elections.
Yet the results are sure to be closely analysed by Tory MPs and may spark a backbench rebellion against the prime minister.
How Ukip does against other opposition parties will be a good litmus test of the party's burgeoning credentials at the poll booth.
Should voters mark their paper for Ukip instead of others, then the claim by Farage's party of being a genuine political force and not a tool for bringing the Tories to adopt ardent euro-sceptic policies will be further strengthened.