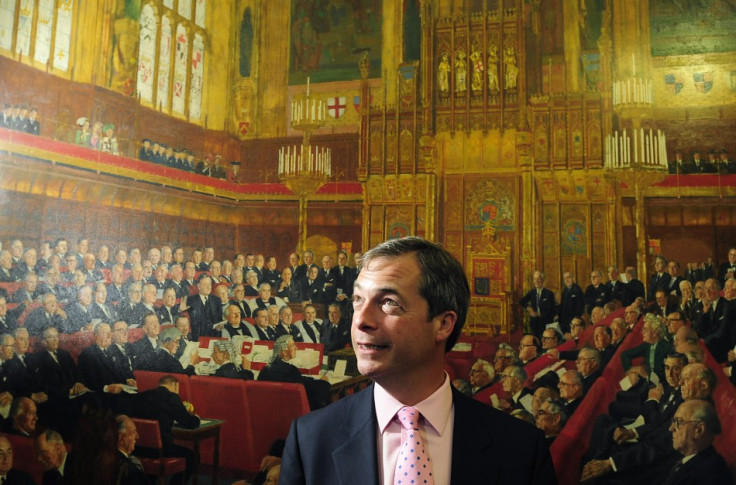 The couple whose foster children were removed from their care because they are members of Ukip want the children back and a public apology from Rotherham council.
The pair, who have not been named to protect the three children, who come from the EU, lost them after Rotherham Council social workers received a tip-off about the foster parents' political allegiance and deemed them unsuitable to care for the children.
Nigel Farage, leader of the anti-EU party, described the move as an "absolute outrage", with education secretary Michael Gove condemning Rotherham Council's actions as "indefensible".
Speaking to the Daily Telegraph, the couple said they wanted the children returned to them but do not want to cause any more unnecessary disruption to their lives.
The wife said: "From a personal and selfish point of view, we would like the children back.
"But we are more concerned with the children's welfare, and we do not want them traumatised any more than they already have been. It is not going to be feasible to take these children back. They are the innocent victims in all this. They deserve better."
Cllr Paul Lakin, cabinet member for children, young people and families services, ordered an investigation into the incident, with an announcement expected to made on 26 November.
He said: "Membership of a political party should not stop someone fostering children. The Council takes it safeguarding responsibilities very seriously and always puts the needs of the children at the centre of that care.
"This was a decision taken by social services professionals and I have ordered an immediate investigation to establish the full facts of this decision and asked for the report to be on my desk on Monday morning."
The couple, a qualified nursery nurse and a former Royal Navy reservist, said social workers had reportedly said the three European migrant children had been taken away because the pair were members of a "racist party".
The wife added: "We feel that we have personally been slandered and we would like a public apology from Rotherham.
"We would also like something in the form of a letter stating that they have got it wrong in this case and that it will not be on our records that we have had children removed from our care.
"We just want a clean slate."
Joyce Thacker, the council's strategic director of children and young people's services, defended the move by Rotherham council, believing Ukip's immigration policies clashed with the "long-term needs" of the children.