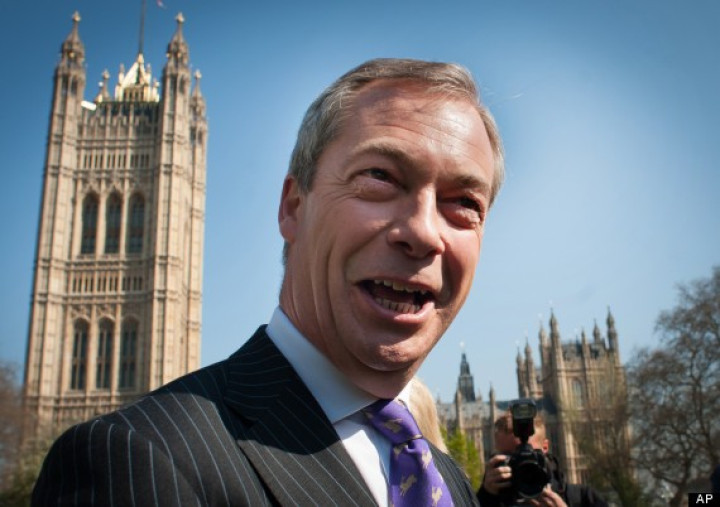 Nigel Farage has announced he will run for parliament in the Kent constituency of South Thanet at next year's general election.
The UKIP leader will look to win the coastal seat which is currently held by the Conservatives.
Farage ended long speculation about where he will stand in what are set to be crunch elections for Ukip next year.
The Europhobic party has racked up a string of second places at by-elections during this parliament and 2015 has been identified as the time to make a breakthrough.
Ukip currently leads local polls in South Thanet.
Pro-EU Conservative Laura Sandys is the current MP and was elected in 2012 with a solid 7,000-plus majority. Previously, it was a solid Labour seat.
Farage's personal track record at general elections is one of steady but unremarkable improvement. He finished fourth when he stood in Thanet in 2005 and came third in Buckingham at the last election.