Nigel Farage's "peoples' army" may have faded from the headlines since his great EU elections victory but a new poll suggests it continues to batter the big three parties, inflicting significant damage on Labour in key seats.
A stalling in the previous swing away from the Tories to Labour in 14 "battleground" constituencies, surveyed by Lord Ashcroft, underlines Ed Miliband's fears he is susceptible to a Ukip attack in seats the party was hoping to take from David Cameron.
The better news for Miliband, however, is that he still appears on course for election victory and, if support for Ukip fades between now and next year's general election, may inevitably fare better than the Tories as voters return to old habits.
The survey of 14 Tory seats where Labour is currently second shows that the swing from the Tories to Labour discovered in the Spring has been stalled, with Labour down 3 points overall compared to the Tories loss of a single point.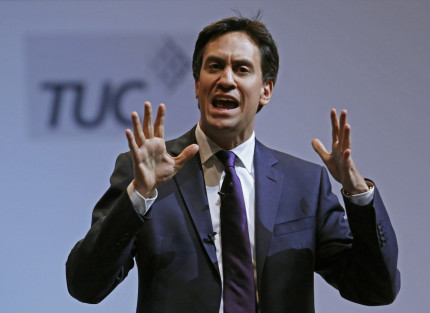 Ukip has benefitted most, picking up 5 points and is now leading in two of the "battleground" seats of Thurrock and Thanet South, a clear indication of where Farage may chose to stand in the general election.
But Ukip has also jumped into second place behind the Tories in Great Yarmouth, where Labour was previously in the lead.
Overall, though, the Tory share of the vote has dropped from 40% in 2010 to 31% while Labour has stalled at 38 which would still be enough to win 53 Tory seats at the general election and put Miliband in Downing Street with a small overall majority.
The big losers, once again, were the Liberal Democrats whose share of the vote in the seats fell from 2010's 15% to just 4% . Only 20% who voted for Nick Clegg's party at the last election said they would do so again while 36% said they would turn to Labour, 17% Ukip and 13% Tories.
Once again, the survey showed Cameron was still preferred as a prime minister over Miliband, with fewer than three in ten backing Miliband and only 64% of Labour voters preferring their leader over Cameron.
That will add to the continuing worries over Miliband's image and the fact he has so far failed to persuade voters he is prime ministerial material.
Taken as a whole, the new survey suggests Labour is still holding on to its overall advantage but that, far from disappearing, Ukip is as strong as ever in some regions. And that is the problem for all the parties.
It is likely the general election will see some unpredictable local battles between the big two parties and Ukip insurgents which could lead to an equally unpredictable overall general election result.
That is underlined by the fact Ukip's share of the vote in the battleground seats remained patchy and concentrated in pockets. It scored 21% support across the seats but with a range of between 9% and 36%.
It is just that uncertainty that will continue to give both Cameron and Miliband some sleepless nights between now and polling day next year.
Both had hoped and expected that the Ukip bandwagon would eventually stall and voting habits would return to previous and more predictable patterns.
That must still be a strong possibility but the Ashcroft survey adds to the belief that small Ukip victories could wreak havoc on both the main political parties..