Ukip policy chief Suzanne Evans quits as Nigel Farage signals end to purple civil war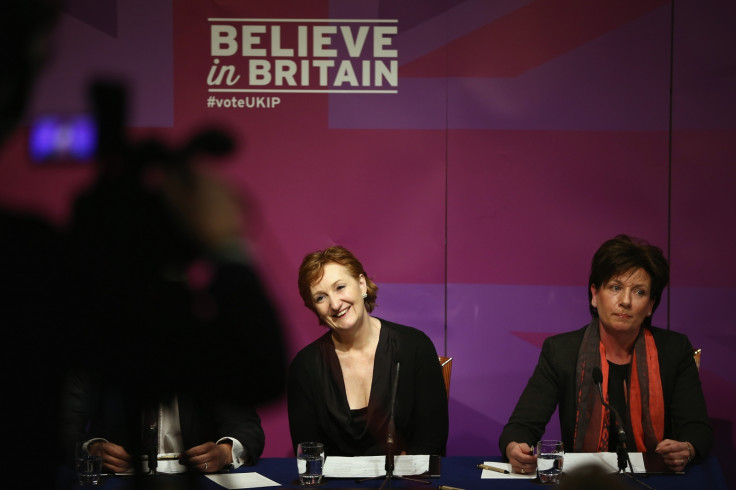 Suzanne Evans is the latest causality in what some have dubbed the "purple purge" after a number of high-profile Ukip officials resigned from their roles.
The infighting broke out after the party's executive committee reportedly refused to accept Nigel Farage's resignation as leader after he failed to win the South Thanet seat at the general election.
Ukip MEP Patrick O'Flynn then accused Farage of being "snarling, thin-skinned and aggressive" and attacked the leader's aides.
The scathing comments were followed by the resignation of the party's secretary, Matt Richardson, and Ukip failed to renew the contract of Farage's chief of staff Raheem Kassam.
Meanwhile, Farage bolstered his position with an assured performance on the BBC's flagship debate show Question Time.
The Ukip leader managed to overcome his critic's attacks and O'Flynn subsequently resigned as the party's economic spokesperson.
Evans, the author of Ukip's general election manifesto and one of the leading figures of the party, resigned from her policy role last night (19 May).
She said in a statement: "It has been a great privilege to work with UKIP for the past four months to produce the 2015 General Election manifesto.
"I was delighted with the way it was received, especially by party members and supporters. While my contract for that work comes to an end next week, I remain in my voluntary post as deputy chairman."
Marc Reckless, the former Ukip MP for Rochester, is tipped to succeed Evans in the role.
The move comes after Farage and Ukip''s lone MP Douglas Carswell put on a united front when they delivered a 120,000 signature electoral reform petition to Downing Street on Monday (18 May).
Carswell, who defected from the Tories last year, had fallen out with Ukip HQ over the party's use of so called "short money".
The Clacton MP said he wanted to take a reduced amount of the public money, which is intended to help non-government parties with administrative and staffing costs in the House of Commons.
Farage today insisted that the party was "united" but the Ukip leader admitted "one or two regrettable things" were said after the election.
"I will tell you where this leaves Ukip going into this referendum campaign, unlike the other parties. United – 100% united," he told the BBC's Today programme.
"We have for over 20 years fought hard to make the EU an issue. We were told we were the mad men from the hills for even considering whether Britain could have a future outside of political union, and we now have a referendum on this subject."
© Copyright IBTimes 2023. All rights reserved.