Ukip Renegade Christopher Pain Warns Voters Nigel Farage 'Cannot be Trusted' on EU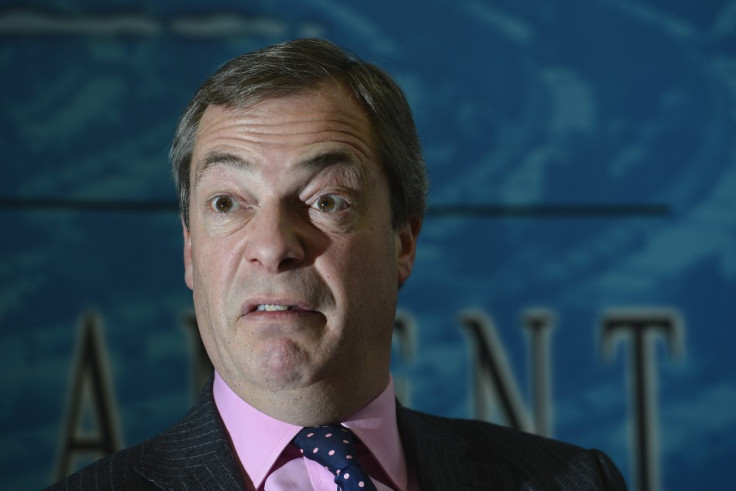 A former senior Ukip politician in Lincolnshire has warned voters to steer clear of the party at upcoming elections.
Councillor Christopher Pain told IBTimes UK that Nigel Farage's anti-EU party cannot not be trusted on its promise to take Britain out of the EU.
Pain, 48, was speaking after being expelled from the party over internal matters. This week, seven more councillors walked out on the party in solidarity with him.
Leader Nigel Farage was accused of "riding roughshod" over the views of rank and file party members by throwing out Pain and suspending the rebel group. The party will heavily rely upon rank and file members such as councillors to deliver hoped-for best-ever election results in May.
Pain said he was hounded out of Ukip for raising red flags as a member of the party's National Executive Committee about misuse of EU expenses by party MEPs.
Farage recently admitted expenses were used to pay the staff of MEPs.
Following their fall-out, the rebel Ukippers in Lincs formed a splinter group named Independence from Europe. They join Pain on Ukip HQ's political pariah list and them being alienated could spell trouble for the party.
That is because Lincolnshire is a constituency where there is a real prospect of topping the polls in May, according to party insiders. It is yet another headache for Farage, who is eyeing big gains at upcoming local and European elections.
Railing against the treatment of him and other erstwhile Ukippers, Pain said: "Ukip have ridden roughshod over the party members in Lincolnshire. There is an image of Ukip which is not [the reality] of what they [voters] are voting for.
"Farage stated previously that MEPs would not pay wives or family members out of expenses and he broke that word.
"Nigel Farage is infatuated with getting MEPs, which is a waste of time: it just means a nice pension from the EU. It is not about leading Britain out of the EU."
Ukip had not responded to requests for comment by publication time.
© Copyright IBTimes 2023. All rights reserved.