Farage's Ukip Set For EU Vote Victory But General Election Fail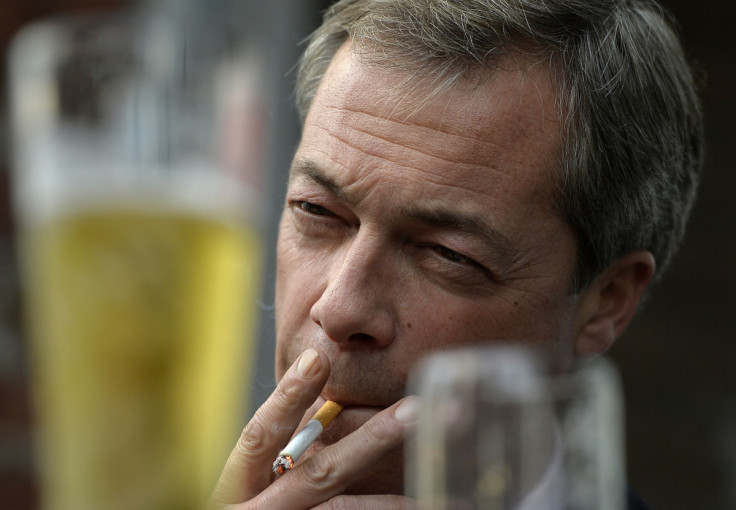 Nigel Farage's hopes of creating a "political earthquake" by winning May's Euro elections have received a boost with the latest poll suggesting Ukip is on course for victory.
However, in further evidence that the party's remarkable rise may prove short lived, the same poll showed the party slipping back to third place in the following general election a year later.
Farage insists Ukip is attracting votes from across the political spectrum and denied that his party has simply become the bucket for the inevitable protest vote, a position once held by the Liberal Democrats.
The poll, by ComRes for two Sunday newspapers, put Ukip in the lead for the May election on 30%, Labour second on 28% and the Tories third on 21%. The Liberal Democrats languish in fourth place on 8%.
The survey, conducted online between 12 and 13 March suggest some of the recent revelations about Ukip members, and even Farage's alleged affair, have done little damage to his standing.
However, the same survey for the Independent and Mirror, painted a very different picture for the general election in May 2015.
Asked how they would vote for a government, voters gave Labour 35%, Conservatives 32%, Ukip 16% and the Lib Dems 9%.
That will be bad news for both Ukip and Labour. It suggests Farage's party will not sustain any advantage from the Euro poll but it also shows Labour failing to secure a significant lead ahead of the Tories.
Other polls have given Labour bigger leads, in the region of 7% to 9%, but also tend to place Ukip third and the Lib Dems fourth.
Farage is pinning his hopes on a breakthrough in the Euro elections providing a springboard for a better performance in the 2015 election. He has promised that, if he fails to win any MPs in the general election he will stand down as Ukip leader because he "will have failed".
© Copyright IBTimes 2023. All rights reserved.