Confused Ukip councillor Samuel Fletcher has claimed bisexuals and transgender people are all "part-time homosexuals".
According to thebackbencher.co.uk, Keighley town councillor Fletcher made the assertion in comments on his Facebook page.
In the posts he said that bisexuals are "part-time homosexuals" and that "a trans-sexual is someone who changes their own sexuality in order to appeal to either of the opposite sex, so that also makes someone a kind of part-time homosexual".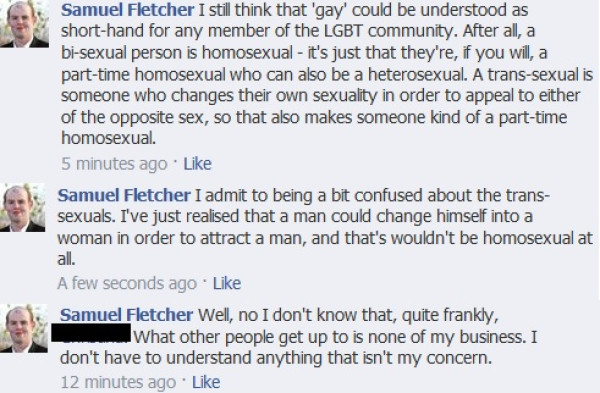 It is not the first time Fletcher has provoked controversy about his perceived confusion over homosexuality.
In January, he used Facebook to proclaim: "British society has become far more complex and harder to immediately understand since it became socially acceptable to be openly homosexual.
"I have no shame or embarrassment in admitting I'm baffled at times, in terms of my personal understanding, but I accept people's right to be different and I welcome diversity."
He later added: "Au contraire, I find female homosexuality more strange."
Fletcher is not the only Ukip member who has recently uttered foot-in-mouth comments.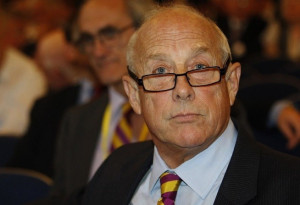 Last year Godfrey Bloom was heard shouting "this room is full of sluts" at an event designed to attract more women into politics.
Bloom again courted controversy when he was caught on camera saying Britain should not send aid to "bongo bongo land", claiming those nations spend the money on luxuries.
And then as floods gripped south England, former Ukip Henley-on-Thames councillor David Silvester said he had warned the Prime Minister of "repercussions" if gay marriage had gone ahead.