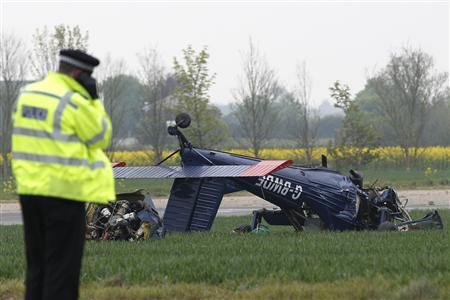 Nigel Farage is to stand for the leadership of the United Kingdom Independence Party, almost a year after he stepped down from the post.
Last year Farage quit his role as leader, saying that he could not govern the party in Europe while at the same time running to be an MP against John Bercow in the general election and organising a British political party.
He was replaced by Lord Pearson of Rannoch, who attempted to force a hung parliament at the general election, with some success. However the party still failed to gain a single Westminster seat, leading Lord Pearson to resign last month confessing that he was "not much good" at party politics.
There was some speculation that Farage would not seek the leadership a second time. Although he remained the public face of his party throughout Lord Pearson's leadership, Farage suffered a near-fatal plane crash on the day of the election.
Following the crash Farage appeared to become more reflective and said he wanted to spend more time with his family. He also claims to still be "suffering some ill-effects" from the crash.
Despite this he said he would be running, against fellow contenders David Campbell Bannerman, Gerard Batten and Tim Congdon. Farage said, "I can provide the Party with the sort of campaigning leadership that it needs to move forward to success. I've done the job before and I know what it entails."