David Cameron 'Furious' as Tory Rebels Broker Election Pact with Ukip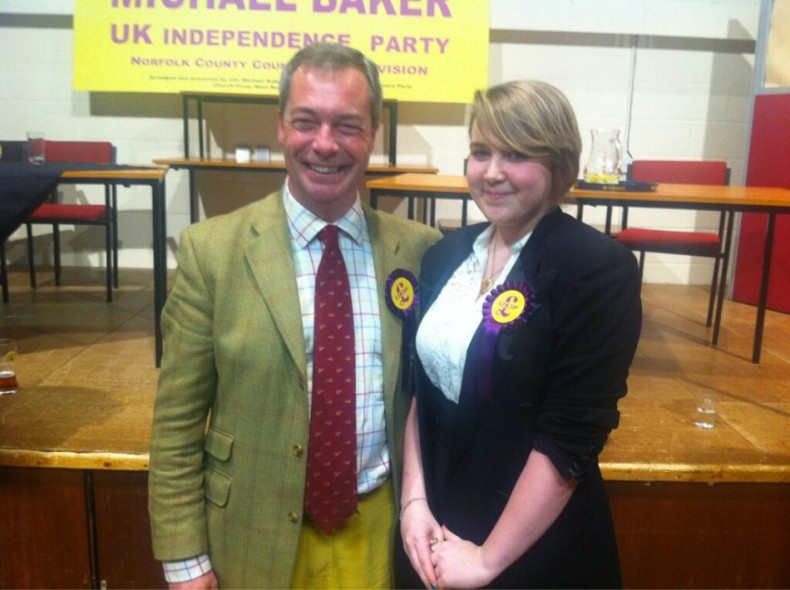 David Cameron is said to be "furious" after it emerged that leading Tories are to hold talks with Ukip over an electoral pact that could see Nigel Farage offered a cabinet post following the next general election.
Senior Conservatives are to defy the prime minister in an effort to broker a deal with Ukip leader Farage, and senior figures from both sides are reportedly on the verge of reaching a deal.
Top of the agenda at the "rogue summit", scheduled for next month, will be discussions on how the two parties could form a coalition government.
Reacting to the revelations, a spokesman for Conservative Central Office said the party was "firmly against any party agreement with Ukip at a national level."
Somer Tory MPs, who are approaching retirement, are even said to be planning to stand aside to make way for Ukip candidates at the general election in 2015.
The meeting with Ukip figures is being arranged by influential Tory thinktank the Bow Group, whose president is former prime minister Sir John Major, himself no fan of the Eurosceptics.
Conservative Grassroots, which represents local constituencies, is keen on entering talks after the party's rank and file were left aliented by comments from a senior Tory dismissing the party's own membership as "mad, swivel-eyed loons".
Conservative Grassroots chairman Bob Woolard took Cameron to task earlier this month, upset at the prime minister's determination to legalise Gay Marriage, and his inability to secure an EU referendum before the next election.
Ukip has said it cannot work with the Tories until the party appoints a new leader.
"We'll explore all options," said Bow Group chairman Ben Harris-Quinney. "We will discuss the possibility of an electoral pact and the form that might take."
Harris-Quinney raised the possibility of Tory constituency associations agreeing not to oppose Farage's party in seats where it believed Ukip stood a better chance.
He intimated that, were a deal to be reached, he could deliver at least two Ukip seats, including one for Farage.
"If they are elected there could be a coalition between Ukip and Conservatives," he said. "I imagine Nigel Farage would ask for a Cabinet position in return."
Backbench Tories are also floating the possibility of candidates standing on a joint Tory-Ukip "dream ticket", following changes in electoral law that allow candidates to be endorsed by more than one party.
Some Labour candidates are also thought to be open to the idea of sharing a platform with Ukip, with anger mounting at New Labour's shift to the right under Tony Blair, and what has been seen as "uncontrolled" immigration under Blair's administration.
Among the speakers expected to attend the June "summit" are Tory MP Douglas Carswell and Ukip's South East region chairman Roger Bird.
A Ukip spokesman said: "Conservative associations are welcome to back our candidates."
Dozens of Tory MPs fear they could lose their seats if the right-wing vote is split by Ukip.
Education secretary Michael Gove endeared himself to many Tory rebels after claiming he would vote "No" to Britain's continuing membership of the EU were there to be a referendum tomorrow.
However his claims were derided by analysts, who pointed out that such a poll was meaningless, given the Tories' lack of a parliamentary majority.
Their collation partners the Lib Dems are firmly opposed to such a move.
A spokesman for the Conservative party said: "At a national level, the Conservatives are firmly against any party agreement with Ukip. At a council level it is a local deicison."