Ukip will cut BBC licence fee by more than 60% says Nigel Farage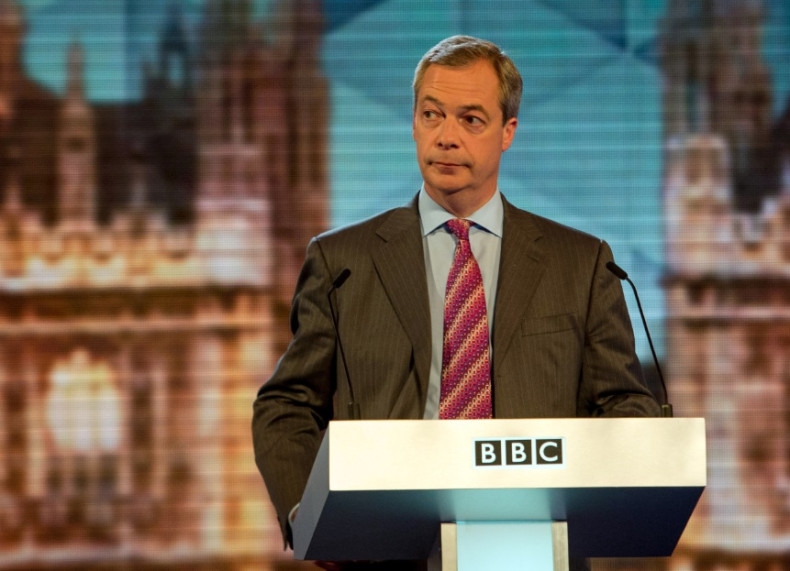 Days after getting into an argument with voters at a BBC election debate, Nigel Farage has committed to slashing the national broadcaster's licence fee.
The Ukip leader told a meeting in Rochester, Kent, he would cut the charge by two thirds and transfer the BBC into private hands, to "see the BBC cut back to the bone".
Farage's hard line comes after his appearance at last's week opposition leaders' debate, in which he lambasted BBC audience for being "left-wing, even by BBC standards", to jeers.
"Do I think the BBC needs to involve itself and engage itself in many other fields of entertainment and sport, given the whole world has changed with cable television and satellite television? No," he told an audience on 20 April.
"I would like to see the BBC cut back to the bone to be purely a public service broadcaster with an international reach, and I would have thought you could do that with a licence fee that was about a third of what it currently is."
Negotiations about the renewal of the BBC licence fee are not due until 2017, under the terms of an agreement.