Women who ditch skirts in favour of trousers are making a massive mistake, according to a major financial backer of Ukip.
Shipping tycoon and financier Demetri Marchessini, who has contributed a quarter of the UK Independence Party's funding, warned women that wearing trousers damaged their prospects.
Marchessini lambasted women for "deliberately" wearing trousers to hide their femininity
He said: "Countless women who would look lovely in dresses or skirts are embarrassingly unattractive in trousers.
"The more women dress like men, the less they are attractive to men. If a man finds a woman attractive, he will find her legs sexy even if they are not perfect, simply because they are her legs.
"Women know that men don't like trousers, yet they deliberately wear them. Walk along any street and you see women using trousers like a uniform every single day."
Marchessini has been described as "very sexist" by his former wife, who divorced him. In 2012, he gave Nigel Farage's party £10,000 out of total donations of less than £50,000.
He put down his views in print in a book called: Women in Trousers: A Rear View.
Published in 2003, it features a collection of photographs of womens' lower bodies from the rear while they were walking in the street.
One image of a woman walking in public with her back to camers is accompanied by the caption: 'This young woman looks very attractive from the front,' before adding with concern: 'But does she realise what she looks like from the rear?'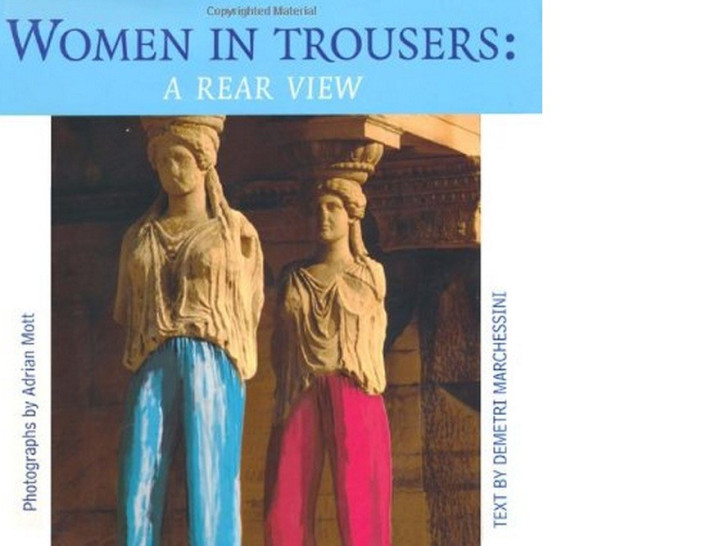 Elsewhere in the book, Marchessini explains why the sight of women in trousers is so offensive to him.
"This is hostile behaviour - they are deliberately dressing in a way that is opposite to what men would like.
"'Trousers are made for men's bodies, which are mostly straight up and down. Women's bodies consist of curves. Women have big bottoms - they are meant to have big bottoms.
"The truth is never sexist - the truth is the truth," he added. "This is reality - people just need to look at the photographs."
A Ukip spokesman was unavailble to comment on his opinions.
The EU-phobic party has endured a tough 24 hours, in which Farage was heckled by a leftwing mob in Edinburgh and then put the phone down on a BBC interviewer while talking about it.
READ:
George Galloway Condemns Alex Salmond and SNP over Edinburgh Farage Protests