Britain's first elected Ukip MP, Douglas Carswell, may have cut a solitary figure as the Commons reconvened after its long summer break but his appearance has only added to the sense of panic gripping both Labour and the Tories.
His return to parliament was greeted by fresh rumours of Tory MPs on the verge of defecting, a poll suggesting Ukip could win dozens of seats at the next election and a study revealing four Conservative backbenchers would do better next May if they stood for Ukip instead.
The report for the Financial Times found Nigel Mills in Amber Valley, Martin Vickers in Cleethorpes, David Nuttall in Bury North and Chris Kelly in Dudley South would also do better standing for Farage's "people's army".
All four have ruled out such a move and Kelly has already announced he is standing down next year.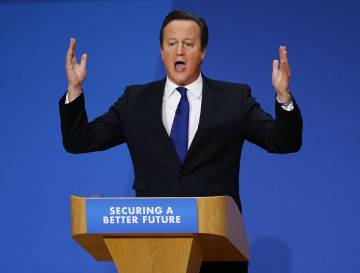 But the worry for David Cameron is the prospect that if defector Mark Reckless wins his Rochester seat for Ukip next month in the face of what will be an unprecedented assault by the Tories, others will then believe they have an even better chance of hanging on to their seats by following his example.
Just as worrying for Cameron is the fact that a number of his MPs are said to be defying his "no deals with Farage" order and are already in talks about local pacts to maximise individual Tory or Ukip candidates' chances of election by giving each other an easy ride in specific seats.
An influential figure, ConservativeHome website founder Tim Montgomerie said he was aware of five such negotiations currently under way.
And, just to underline the Nigel Farage fear factor, the Ukip leader suggested he may well hold the balance of power after the election and would be ready to prop up a Tory government in return for a referendum on EU membership in 2015, two years before Cameron's promised vote.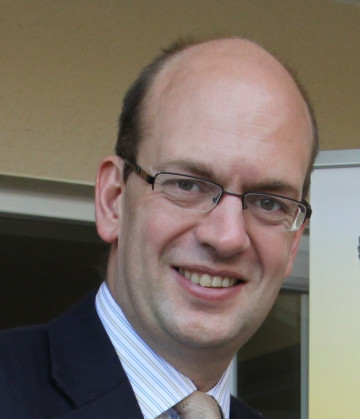 An if all that wasn't enough, the broadcasters outlined their plans for three general election TV debates, one between Cameron and Ed Miliband, one including the two plus Nick Clegg and a third including the three plus Farage.
Apart from the instant backlash that Ukip would be included when other parties with only a single MP, notably the Greens, were excluded, there were clear signals the inclusion of Farage could torpedo the entire proposal.
None of the major leaders wants to face Farage in such debates believing it would offer him a platform entirely out of proportion to his influence. And, of course, they remember the way he decimated Clegg in two debates over the EU.
Meanwhile, Labour has continued to count the cost of its skin-of-the-teeth victory in the Heywood by-election with Miliband promising to offer a more robust approach to immigration.
He was set to face the first meeting of his parliamentary party where rumours of a Labour defector will be raised, and almost certainly dismissed as troublemaking by Farage, and he will be urged to get on to the front foot.
The existing despair over his rock-bottom personal poll ratings has been intensified by the Heywood scare and there has been plenty of whispering about his MPs seeking a replacement leader.
They are, as one MP told IBTimes UK, "complete rubbish and troublemaking by all the usual suspects. By constantly banging on about Alan Johnson [after he has made it absolutely plain he has no intention of playing that game] they are revealing the weakness of their own plotting".
But that doesn't help dispel the feeling of real panic and it is a feeling that has the entire Westminster class in its grip.
Which, of course, is exactly what Farage is banking on.