Nigel Farage's Ukip has pulled off a stunning double election result by snatching a safe Tory seat to win its first Westminster MP and coming within an ace of ousting Labour from one of its northern strongholds.
Tory defector Douglas Carswell earned his place in the history books by re-taking his Clacton-on-Sea seat, as predicted, but with a massively bigger than expected majority of over 12,000 (21,113) and 60% share of the vote, the biggest increase in modern electoral history.
The Conservatives slumped to 8,709 votes and just 25% share of the vote compared to the 53% at the 2010 general election.
And in a second sensation, Ukip's John Bickley forced a recount in Heywood and Middleton after coming within 600 votes of beating Labour's Liz McInnes.
The result saw Labour increasing its share of the vote by only 1% (41%) over its awful 2010 performance, holding the seat with 11,633 votes compared to Ukip's 11,016, a massive increase in its share from just 3% in 2010 to 39%.
Labour's 2010 majority of almost 6,000 was slashed to almost a tenth, at 617.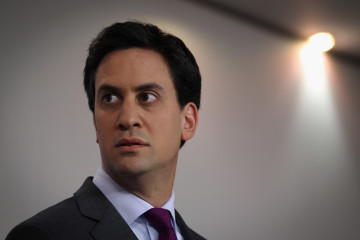 The Tories, meanwhile managed only 3,496 votes and saw their share of the vote slump from 27% four years ago to just 12%, again showing they are most vulnerable to Ukip.
The Liberal Democrats were virtually eliminated in both contests.
The dramatic results have damaged both Ed Miliband and David Cameron, celebrating his 48<sup>th birthday, and left them facing the stark reality that the Ukip bandwagon is continuing to roll and still has the potential to cause them real problems in next May's general election.
Both leaders will now find themselves under intense pressure to adopt new strategies to combat the Ukip threat; Cameron to offer even more concession to his backbenchers on Europe and immigration and Miliband to come up with some bold policy initiative and improve his personal performance.
There will also be fresh fears that other Ukip-sympathising Tory MPs may be ready to jump ship and join Nigel Farage's party in what would be a massively damaging blow to both the party and Cameron's leadership.
Meanwhile, Nigel Farage's claims that he has his tanks firmly parked on both Labour and Tory territory have been born out and he immediately declared his party was well on course to produce the general election earthquake he has long predicted.
Douglas Carswell greeted his resounding victory over Tory Giles Watling claiming the Conservatives' claim that a vote for Ukip would let Ed Miliband into Downing Street was being demolished.
"If you want change, vote Ukip. Voters are getting that message in the north of England with Labour and they are getting it here in Clacton," he said.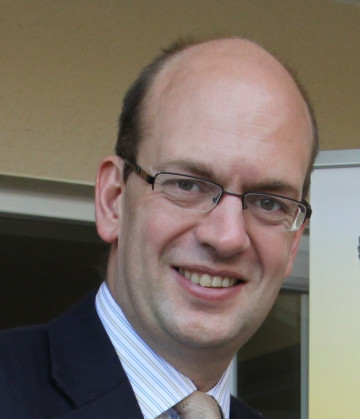 He also said the Tories were now facing the nightmare prospect of losing in the looming Rochester by-election, sparked by the defection of Mark Reckless two weeks ago and he urged voters to ignore the "smears" aimed at him.
Unlike Clacton where Carswell had a big personal following, Rochester is seen by Tory managers as a much more difficult fight for Ukip and they are determined to throw everything into the contest, expected next month, to see off any threat.
To lose that seat would spark real panic in Tory ranks just seven months ahead of the general election.
Labour consoled itself with the fact that it did, at least hold on to its safe seat in Heywood and the fact that it was the Tory vote that collapsed to the Ukip onslaught.
But the victorious John Bickley claimed Labour was in big trouble, adding: "This should have been a safe seat. They have thrown everything at it and they have only just scraped home."
The Tories, meanwhile, have tried to reassure themselves that Ukip has largely replaced the Liberal Democrats as the protest party and will fare much less well next May when voters are choosing a prime minister.
But as the Ukip threat continues to gain momentum those reassurances sound less and less convincing and Farage's claim that he is about to cause that political earthquake gains credibility.
Related