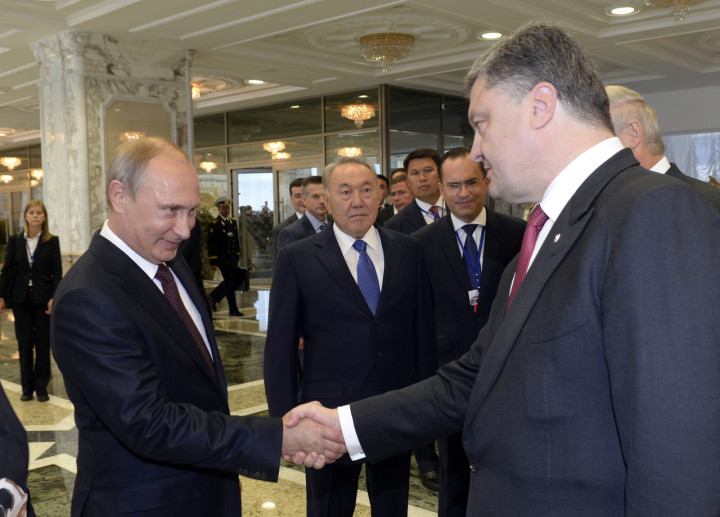 Ukrainian president Petro Poroshenko has announced that Kiev has reached an agreement with Russia's president Vladimir Putin on a "permanent ceasefire" in eastern Ukraine.
Poroshenko tweeted: "As a result of my telephone conversation with Russian President we reached an agreement on a permanent ceasefire on Donbass [Eastern Ukraine]. Glory to Ukraine."
"The parties reached mutual understanding on the steps that will facilitate the establishment of peace," reads a statement on the website of the Ukrainian president's office.
However, Putin's spokesman Dmitry Peskov said that Poroshenko did not agree on a ceasefire in Ukraine as "Russia is not a party in the conflict".
Putin and Poroshenko discussed a peace settlement and it was reported they "largely share views" on settling the crisis, according to Peskov.
Ukraine and the West have accused Russia of delivering troops and weapons in east Ukraine to support pro-Russian separatists. Moscow has denied the allegations.