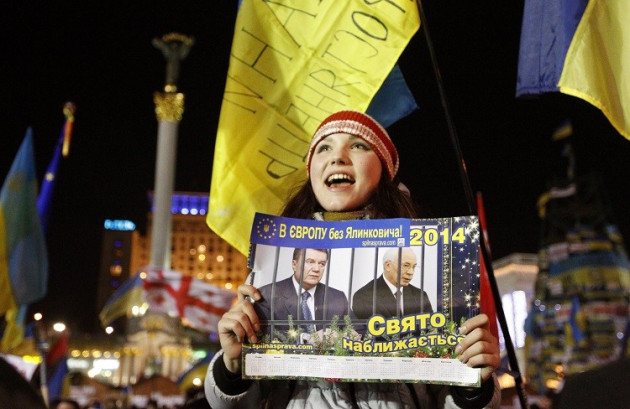 The cost of Ukraine's debt insurance has hit a four-year high as protests take place on the streets of Kiev.
It will now cost the country $1.127m a year for five years, to insure $10m of Ukrainian debt against default.
Ukraine's five year credit default mechanism, which reduces the risk of default on a loan or a bond, increased 30 base points, according to financial services firm Markit.
The economic pressures on Ukraine have forced Prime Minister Mykola Azarov to ask for a €20bn ($27.5bn, £16.7bn) in aid from the European Union which it required to sign a trade pact with the EU, which it stunningly pulled out of November.
The increased debt costs wil add to the Ukraine's economic woes, as riot police were called on to the streets of Kiev to quell anti-government protestors.
Investors are worried that without international aid Ukraine will find it hard to repay its $7bn of hard currency debt, which is due in 2014.
The country has a significant balance of payments deficit, as well as receiving unwieldy gas bills from Russia.
Ukrainian bonds also fell, with state energy firm Naftogaz' dollar bond due in September 2014 down a third of a point to two-year lows, below 90 cents on the dollar.
Ukraine's dollar bond due June 2014 fell slightly and was trading at record lows of 94.5 cents on the dollar with longer-dated Ukrainian dollar bonds also lower in price.
However, some analysts see devaluation as a higher risk than a default, after Ukraine lost $2bn in foreign exchange reserves last month.
Its total reserves amount to around two months of import cover, much less than the three months' cover generally considered the minimum safe threshold.
Last night scores of riot police took on protestors in the capital, while special forces surrounded a makeshift protestors' camp in the city's Independence Square.