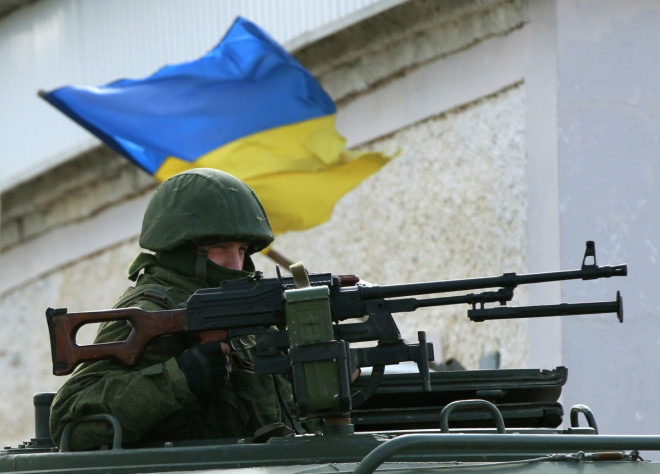 Russians have pulled $45bn of capital out from the country amid President Vladimir Putin's military reaction to the Ukraine crisis and the threat of economic sanctions from the European Union and US, according to Goldman Sachs.
Goldman analysts Clemens Grafe and Andrew Matheny cut their 2014 growth forecast for Russia to 1% partly as a result of the rising capital outflows in the year to March 2013, which are 60% higher than a year before. Their previous estimate was 3%.
"Economic activity in Russia is likely to be strongly affected by the current political tensions relating to recent developments in Ukraine and Crimea," said the Goldman research note.
"The main transmission mechanism will, in our view, work through a shock to domestic confidence, resulting in lower investment, a continuation of the destocking cycle and higher capital outflows.
"In turn, those will lead to a tightening of domestic financial conditions. The uncertainty regarding our forecast is necessarily large."
A revolution in Ukraine ousted the Russia-allied President Viktor Yanukovich following angry protests in Kiev.
Many Ukrainians want a closer relationship with the West, particularly the EU, and thought Yanukovich was dragging them towards Russia instead.
After Yanukovich fled Ukraine, Russian troops entered the country's semi-autonomous Crimea region.
In Crimea around 60% of the population are ethnically Russian. Russia also has financial interests in the region.
Putin said the thousands of Russian troops on the ground are there to maintain order amid the political turmoil. He has attacked the revolution as the work of fascists.
But the EU and US have criticised Putin's move as an act of aggression that breaches national sovereignty.
The duo have already placed visa sanctions on Russia and have threatened that trade sanctions will follow unless Russia takes steps to de-escalate the crisis by removing its military from Crimea.