Ukraine Crisis: Muslim Tatars and Pro-Russians Clash in Crimea
Fistfights have broken out between pro- and anti-Russian demonstrators in the Crimea region of Ukraine as Russian president Vladimir Putin ordered major military exercises just across the border.
In Crimea's regional capital of Simferopol, about 20,000 Muslim Tatars clashed with a smaller pro-Russian rally. One health official said at least 20 people were injured, while the local health ministry said one person died from an apparent heart attack.
The protesters shouted and attacked each other with stones, bottles and punches, as police and leaders of both rallies struggled to keep the two groups apart.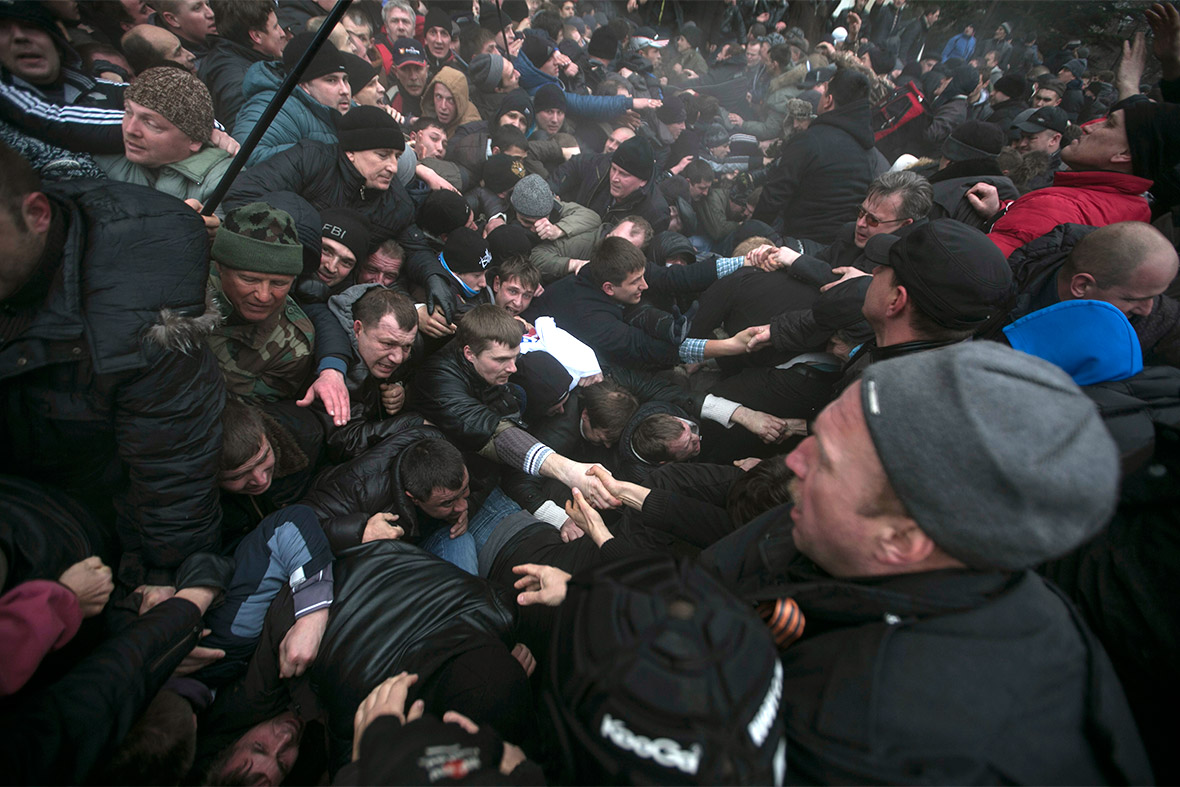 © Copyright IBTimes 2023. All rights reserved.